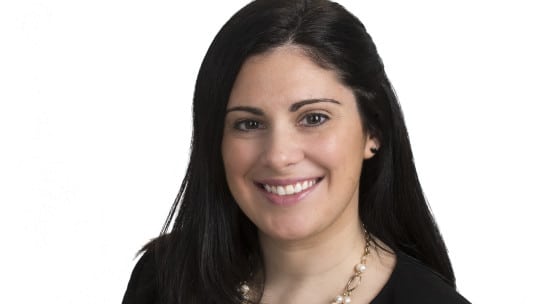 2017 PR People Awards - Agency Account Manager of the Year
Winner: Lauren Herchert, Senior Vice President, Hill+Knowlton
Lauren Herchert counsels H+K's largest clients on messaging, media relations, internal communications, executive visibility, reputation management, influencer activation and citizenship programs. Throughout her nine-year tenure with the agency, she's established a reputation as an effective, compassionate and inspiring team leader. It's no surprise that she has played an active role in leading internal coaching and training programs and building H+K's client roster with significant new business wins.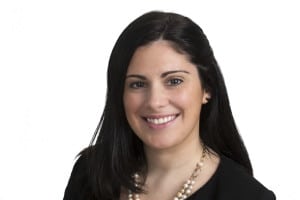 As the daughter of a retired police officer injured in the line of duty, Herchert has a deep personal and professional passion to represent individuals who serve our country and communities that are underserved. She's led visibility efforts on behalf of several non-profits and NGOs and advised on PR strategy for the U.S. Marine Corps, contributing to some of its strongest recruiting years.
She tapped into this passion to promote Prince Harry's 2016 Invictus Games in Orlando, the only international adaptive sporting event for wounded active duty and veteran service members. The development and implementation of communications showcased the power of sport in the rehabilitation and recovery of injured servicemen and women. The campaign engaged six million fans on social media, activated more than 155,000 customized Invictus Games Facebook profile frames, generated 60 pieces of original content and 400 media placements. The campaign is one of the most awarded in H+K history, having received a 2017 PRSA Silver Anvil and recognized as one of the top five "best of PRSA Silver Anvil" campaigns.
For International Women's Day, Herchert advised on a strategy to reinforce P&G's commitment to gender equality and showcase P&G's #WeSeeEqual video. The campaign resulted in 480 million media impressions and positioned P&G as one of the most talked about gender equality leaders. She currently supports P&G corporate communications and it's aspiration to positively impact all of its stakeholders through its citizenship efforts.
Lauren is a role model when it comes to PR best practices. As an account manager, she has advised several organizations and led internal teams to provide the very best counsel, creativity and strategy to advise on complex issues and advance visibility and reputation.
Honorable Mention
Melissa Muskett, SVP, Allison+Partners—Muskett manages one of Allison+Partners' largest technology clients, Samsung's Enterprise division, overseeing all aspects of the account from strategy to execution to budget management. Collaborating with Samsung's PR team and managing an internal team of 10, Muskett supports over 40 events, including the production of two large-scale conferences called "Unpacked"—where Samsung customers and partners launch their latest mobile innovations—while serving as the point of contact for B2B media and analysts. But the story doesn't end with the shows close--Muskett proactively works throughout the year with outlets like Fast Company and the Wall Street Journal, as well as the vertical trade publications, to drive coverage. Beyond the results, she's also known as an unofficial mentor to her team, helping to guide them in their career development.
See all the winners and honorable mentions for PR News' 2017 PR People Awards.