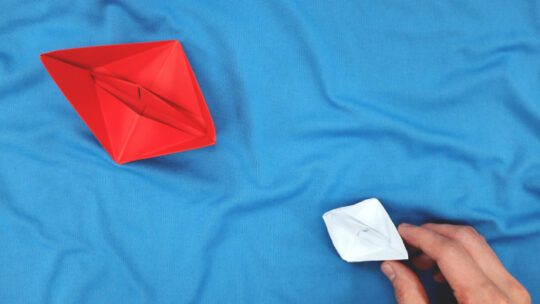 Large, full-service agencies seem to have it all. The big name clients, a large team, expertise on every marketing and communications term under the sun.
But companies looking for an agency shouldn't cross boutique firms off their list. Some businesses need specific, customizable solutions for their communications challenges. And others may have a great internal communications team, but are looking for expertise on a specific emerging trend. For those businesses, boutique agencies could be the way to go.
Strength in Small Numbers
There are two key characteristics for a boutique agency: smaller staff and a specialized focus.
A small-but-determined team is a defining factor of a boutique agency. Everyone knows each other, from the president to the seasonal interns, which means there's a good understanding of everyone's strengths and weaknesses. Whatever the problem is, the agency is well aware of their staff's experience with other clients to know the best ways to help new businesses.
The majority of boutique agencies have a specific focus. Sometimes they're experts in one service area, such as branding or public relations. Or they work with clients in a particular industry, like technology or nonprofits. With this personalized focus, boutique firms can provide solutions tailored to a business' specific problem and offer expertise in the focus area.
Why Shop Boutique
Flexibility has become a key factor in the workplace for the past few years. Businesses that value this will want to partner with a boutique agency. Because of its small structure, everyone at the agency will know the client and the work being done, even if an employee isn't directly working on an account. With this knowledge, last minute requests and changes can more easily be accommodated.
With a smaller team, businesses can build a more personal connection with their agency partner. Boutique agency teams aren't built to depend on one client coming or going. These employees are working on multiple accounts and getting experience that can be transferred to other clients. With this defined structure, businesses will know from the moment they start the proposal process who they are going to work with. Relationship building is the key to good marketing and communications, and that starts with a strong partnership with the client.
Benefits for employees who work at a boutique agency can also benefit the client. With a lean team, employees have the opportunity to touch multiple service areas they want to learn about. Someone with a desire to learn is valued heavily in a boutique space. While clients may come to an agency with a need for a particular service, working with a team that has a background in multiple service areas can ensure the campaign fits with existing communication efforts in the organization.
When It's Not a Fit
Although these agencies are small, they are still selective of the clients they partner with. They make sure each client is aligned with their goals—and they don't want to overwhelm their own staff. Because they uniquely position themselves and stay true to their mission, they aren't afraid to tell a business when they might not be a good fit.
Bigger isn't always better, but sometimes it is necessary. While some boutiques are one-stop shops, the teams are lean and some clients prefer for their agency partners to have a team that is only dedicated to their account. This makes them not the best fit for most boutique agencies as the team is multi-faceted and works on multiple accounts within the agency.
Even with these scenarios, the decision is not black and white. Don't count out a boutique agency to handle a job. Give them a chance to propose and prove to companies what a small but mighty team can do.
Lauren Fiedler is Vice President of Bohlsen Group