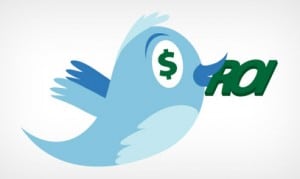 A productive, well-thought-out social media strategy is no longer just a "nice-to-have" for PR professionals.  As social media moves to the core of marketing communications, PR managers and directors are increasingly being tasked with showing how using social platforms can juice the top and bottom lines. This year, the pressure is expected to be even greater.
In light of the groundswell for monetizing social, here are some tips on how to tackle social media ROI, courtesy of Jennifer Burnham, director of social and content strategy at Salesforce.com:
Focus on the primary metrics that drive the bottom line: "In the boardroom, the brass want to see how social media contributes to the health of the business, provides new sources of prospect traffic, collects valid leads and drives money," Burnham says. Consider measuring key performance indicators such as subscriber growth, share of conversation, inbound prospect traffic and offer conversions.

Measure what matters and analyze changes: Measuring share of voice, for example, which shows where you stack up against competitors, can provide value, but it's important to delve into your numbers.

Measure and plan social activities within the media mix (not in a silo): Campaign success can be measured and reported by closely analyzing both quantitative and qualitative results on a monthly basis, ranging from traditional media and blog impressions to tweets and group participations.

Be disciplined and consistent when reporting progress against goals: When the goal was to double Salesforce.com's subscribers year-over-year, the goal was broken down to a less-daunting and consistently measurable goal of increasing subscribers 6% month-over-month. "We gave really direct guidance to teams to tell them what direct success was," Burhnam says.

Fix any leaky plumbing to measure the pipeline from social offers: "Salesforce uses campaign IDs—anything that gets pushed out via social can be tracked back to pipeline using campaign IDs via bit.ly," Burnham says.
Learn more CSR trends and best practices in PR News' CSR Guidebook.
Follow Brian Greene: @bwilliamgreene