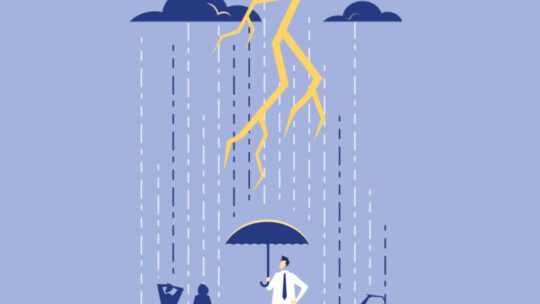 A nonprofit's most important asset is its reputation. You already knew that. Crisis management really is reputation management. Guard it carefully. On any given day, the narrative may change and the stories can seem endless, loud and inaccurate. You've got to be ready.
This article looks at essential questions and issues that will help nonprofits prepare and frame a response should a PR crisis arise.
In addition, the tactics are applicable for a wide range of for-profit organizations and companies.
Where Will You Learn of a PR Crisis?
Today's media landscape intersects somewhere between the phone in your hand, a local publication and news channels hungry for headlines. It may be a call, text or tweet that sets off a range of necessary responses.
It's critical someone on the nonprofit's staff, or at the volunteer level, monitors regularly a variety of social media accounts, blogs and news sites. The abundance of media and news outlets creates unlimited opportunities for organizations to garner attention, good or bad.
Discussions on private message boards, Reddit, Substack and in closed Facebook groups, among many more, deserve monitoring too.
Similarly, monitoring volume alone is no longer prudent. Also note the content's meaning and emotion.
Who Should You Worry About?
In short, everyone. Beyond media, it's critical to note whether there are negative posts on the nonprofit's social sites as well as its job boards.
Use the phone: As it's been for years, the question about responding to critics who post on social media remains. Our advice is move the conversation offline, if possible. Picking up the phone and having a conversation remains the best way of resolving an issue.
Public vs. private: In addition, understand what is public and what is not. If there's an issue with your organization, reporters will dig online for the group's 990s (and yes, executive salaries).
Email the front page: Should the organization communicate with governmental entities subject to the Sunshine Law, your email correspondence is public as well. Follow the old rule: Don't put anything in an email that you wouldn't want to see on the front page.
Who Needs to be Aware of the Situation?
Keep the loop informed: The media isn't the only organization you need to update when a PR crisis hits. When figuring out how to respond to a crisis, remember that you have multiple stakeholders who need to be informed–and the messaging must be consistent.
As a result, ensure staff, board members, partners and key donors are in the loop. As you can imagine, none of them likes learning about organizational problems from the media.
Accordingly, transparency is paramount. While transparency has limits, of course, stretch it as far as you can. Moreover, move quickly and explain what you know, what you don't and what you're investigating.
What About Negative Press, Even if You Did Nothing Wrong?
Once the crisis has passed–we'll leave aside the question of whether or not a PR crisis ever really ends–what can you do about that negative press? When people google your organization they'll see stories about the PR crisis. You can't remove those stories.
Accentuate the positive: On the other hand, you can create a steady supply of news and content that highlight how the nonprofit benefits its community and beyond. This content flow is your best opportunity to share your story about the organization's positive influence.
If you don't feel you have the time or resources to create content on a steady basis, remember you and your team are some of the organization's best ambassadors.
In addition, tap community members. They've seen the good work the organization does. Make certain you make it easy as possible for them to tell the public about your organization's good work. Having a well-filled trust bank helps after and during a PR crisis.
Keys for Handling a Crisis Successfully
Bottom line: True, we are piling on cliches, yet they're useful here. For instance, today, news moves at the speed of Twitter. It's not if, but when, a PR crisis will hit your organization. A PR crisis occurs on its schedule, not yours. As such, the best defense against a PR crisis begins with preparation.
Have a plan that, at minimum, designates spokespeople, a crisis team and responsibilities. The cross-functional crisis team, including at least one PR pro, should meet regularly for planning and strategy sessions.
Make sure key players have several methods of communication available.
Crisis preparation should include tactics that help these players act transparently and react quickly when necessary.
Make crisis planning part of your annual communication review.
Include crisis scenario exercises as a standard part of the PR team's training programming. Once the exercise is completed, identify gaps and spend time working on solutions
By understanding theses elements and preparing,  you'll be in a good position should you receive that call, text or tweet about a PR crisis.
George Haj is president of Haj Media