Editor's Note: In honor of National Mentoring Month, we discussed mentoring with three of PRNEWS' 2022 Top Women in PR honorees: Emerald-Jane Hunter, founder of Chicago-based myWhy Agency; Samara Finn Holland, EVP, growth & strategic initiatives, Kaplow Communications; and Jen Holmes, SVP at LaunchSquad.
The discussion highlights:
How Covid changed mentorship
How mentorship influences recruitment and retention
Advice for those seeking a mentor.
The conversation was edited for length and clarity.
PRNEWS: What's your approach to mentorship?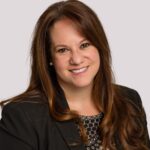 Samara Finn Holland: I recently re-started the Kaplow mentoring program because mentoring has been so important to me. It's very important to pay it back and give back to that next generation of communication professionals.
Jen Holmes: I had an experience in my first job where I was hired at the same time as another promotion assistant....And her manager and my manager couldn't have been more different. As a result, I was given opportunities that she wasn't.
This taught me the way that people grow and progress in their careers is highly impacted by the people they're working for. It really changed the way I coach. I think, 'What are the opportunities that I'm giving this individual? What opportunities could I give this individual?'
Emerald-Jane Hunter: I'm an immigrant who came to the U.S. at 19… I didn't have mom and dad's couch to sleep on while I tried to figure it out after college…It's been because of mentors, and people who have shown me love, care and concern, who've been a big part of my success....
Mentorship is a mix of entrepreneurship…I serve on the board of Female Strong. It's a nonprofit helping young girls, mainly girls of color, to look at entrepreneurship as a viable career path…We're mentoring them, putting them in Shark Tank-style settings…My passion is built around entrepreneurship…I feel like it's a necessity for survival with the kind of work that we do.
PRNEWS: What advice do you have for PR pros about approaching someone to be their mentor? 
Finn Holland: Be proactive; clearly communicate what you're looking for. Make the ask; be enthusiastic...you can help [mentors] by being organized, having your discussion points before you meet, setting up a time and committing to it.
…Just ask. The worst that can happen is you don't hear back, or you get a no and that's not too bad. So, take that first step…and don't give up.
Holmes: What motivates me as a mentor is [a mentee] who wants to grow and learn and shows it. I'm not going to pull you out of your shell. I'm going to coax you out, but you have to do the walking. You have to do the work…Don't tell me in the next meeting that you haven't done anything that we talked about…this has to be mutually beneficial.
Hunter: Go in prepared for what's next when you get the yes. Because so many people reach out [assuming] it's going to be a no…And then they [say yes] and you spend so much time freaking out [that] you can't gather your thoughts on what it is you want.
But, be fully prepared and go in with the mindset of, 'they're going to say yes; they're going to want to meet with me,' so what am I going to ask? Make a good, clear list and be ready.
Finn Holland: …Another bridge that sometimes people may not think about is if you're in a temporary position, such as an intern. Think about who is supervising you and continue that relationship...after....
[When] you're in separate organizations, having that person as a mentor can been amazing, because you're continuing on an established foundation, but you're also able to ask questions and get advice you maybe couldn't get when you were in a reporting structure.
Holmes: There's also value in mentorship relationships with your peers. And it doesn't have to be somebody who's 10 years ahead of you…there could be somebody who started two years before you. Everything they've learned is fresh in their mind and they can be a mentor. Don't automatically assume that this person needs to be a PhD in PR for you to learn something.
PRNEWS: Has mentorship influenced recruitment and retention?
Holmes: In 2022, we had the lowest turnover we've ever had in our 20 years of business. It's because as soon as we went remote, we started thinking, 'OK, this is the future of our company.' We didn't say, 'OK, this is temporary, we're going to do this for a little while and then come back to normal.' We immediately said, 'OK, we're going to go virtual-first. Let's build [mentoring] programs that support people virtually, first, right now.'
PRNEWS: Are candidates choosing Kaplow because of its mentoring program?
Finn Holland: From a recruitment perspective, this next generation loves mentoring. They expect it; they seek it; they are really proactive about saying, 'I see something I like. I want to be like that person. I want to know what they know.' And so…we are seeing that as a tool that can be used when recruiting.
PRNEWS: Has mentorship changed since Covid, which was so isolating, especially if you were starting your career?
Holmes: We have to be a lot more intentional. Get on the phone, make time to have a cup of coffee [with mentees]. You can't rely on in-office interactions that happened organically in the 'before times.'
Hunter: The pandemic actually made incoming requests for mentorship easier and more frequent. Because we were all forced to connect digitally, people who may have been nervous to approach someone in person could easily send a note through LinkedIn or email.
And then connecting with someone through Zoom became the new norm, so it was like a safe zone...
PRNEWS: Has mentorship evolved since the start of your career?
Finn Holland: Early in my career, I relied on [mentors] to survive….But as your career progresses, you look to mentors to help you thrive. It becomes sort of a long-term consideration for when you're thinking about yourself in the future.
Hunter: In the television world [where I worked before PR]...I never saw anyone who could serve as a mentor. But I would watch shows and things that people did whom I admired. And I took notes.
So, I remember having notes, watching the Oprah show and literally writing the time for when she does her intro-to-commercial to the next segment and timing it just because nobody would teach me how to put together a show rundown...So finding a mentor became a mission.
Holmes: [In] the agency world…I don't have one boss. I have five or six and their peers. I don't go to anyone specific for mentorship. I go to all of them.
Someone told me early on that the best managers think about all of the managers they've had. Then they pick different [aspects of those managers] to create their style of leadership. That's true for me.
I don't expect to be anyone's be-all and end-all mentor. I don't think you can get everything you need from one person. But I want people to take tidbits from the work they do with me and carry it forward. If there's anything that you learn from me that has enough longevity that you take it with you, then I've done my job.