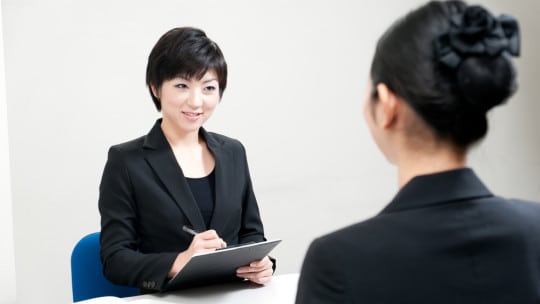 During this sad time, many people say there are lessons for PR pros from how government leaders are responding to the coronavirus pandemic. That's true, and these lessons are not limited to the pandemic moment. Still, anything we learn from this, or any disaster, should be draped in black.
If you pay close attention to print and TV coverage of the coronavirus, you'll notice media ask the same people to provide comments. It's not because those individuals are the only scientists knowledgeable about the virus. Certainly there are others.
There's a reason why we see the same experts commenting repeatedly. The situation is not new. It did not begin with coronavirus coverage. It's a media secret that journalists would rather not discuss.
The Best Experts?
The public might think that the media calls on the most knowledgeable individuals to provide input. As a former reporter and editor, I know that's not true. Also, many media-ordained experts are not smarter than people you represent (although many of them are).
The reason for the sameness? It's because those regularly asked to comment are media savvy; they know how to play the media game.
Some of these media-friendly experts are easy to contact and they (or their staff) respond quickly. They have provided reporters with their email addresses; others have instructed their secretaries or PR people to inform them immediately when a journalist calls. They're easy to work with and are reliable.
And, there is a quality element at work here. Some of these media experts are good interviews; they always seem to provide good or controversial quotes.
Making yourself available to media can be a time-consuming process. And most of the people you represent have more important things to do than to drop everything to speak to a journalist. Nevertheless, there are additional ways that they can gain a media-friendly reputation.
PR Takeaways
Before media interviews, PR pros should remind the executives they represent of the following:
Be expansive. Reporters hate yes and no answers. Answer questions in complete and short sentences.
Reporters love statistics. Include them in your answers.
Reporters also like to mention prominent think tanks in stories. Whenever possible, have your executive mention a think tank study that backs up their views.
Reporters appreciate experts who provide direct answers to questions. They do not appreciate it when interviewees attempt to talk around a question. 
Don't Hedge
An expert should never hedge an answer. It's OK to say, "I have to check on that and get back to you." The expert also can provide reporters with contact information for others who are best qualified to answer a question. Reporters appreciate that.
At the conclusion of an interview, the executive should volunteer important information that was not discussed during the Q and A.
Tell the reporter when a company is set to announce information shortly. This does not mean that you break an embargo. It means you let them know something's coming. A heads-up gives the reporter the option of writing the interview immediately or waiting, so she can combine the interview with the announcement. Reporters dislike reporting a story on a Monday and then seeing that a significant release is issued Tuesday.
Late in the year, brand executives should always send beat reporters the outlook for their company and industry in the New Year. It might result in coverage, but even if it doesn't, it will help give the executive a media-friendly reputation. Pro tip: Clear this information with legal so it does not violate security laws.
A thank-you note to a journalist is always a good idea. Even better is a handwritten note.
There are few things in our business that can sour an executive on a PR pro faster than arranging an interview that results in no coverage. There are many reasons why this can happen. But a common one is because the interviewee plays it so close to the vest that nothing said is newsworthy. So, in addition to the above tips, always make certain that your executive provides reporters with newsworthy material.
Arthur Solomon was SVP/senior counselor at Burson-Marsteller. A former journalist, he is on the Seoul Peace Prize nominating committee. Contact him: [email protected] or [email protected]