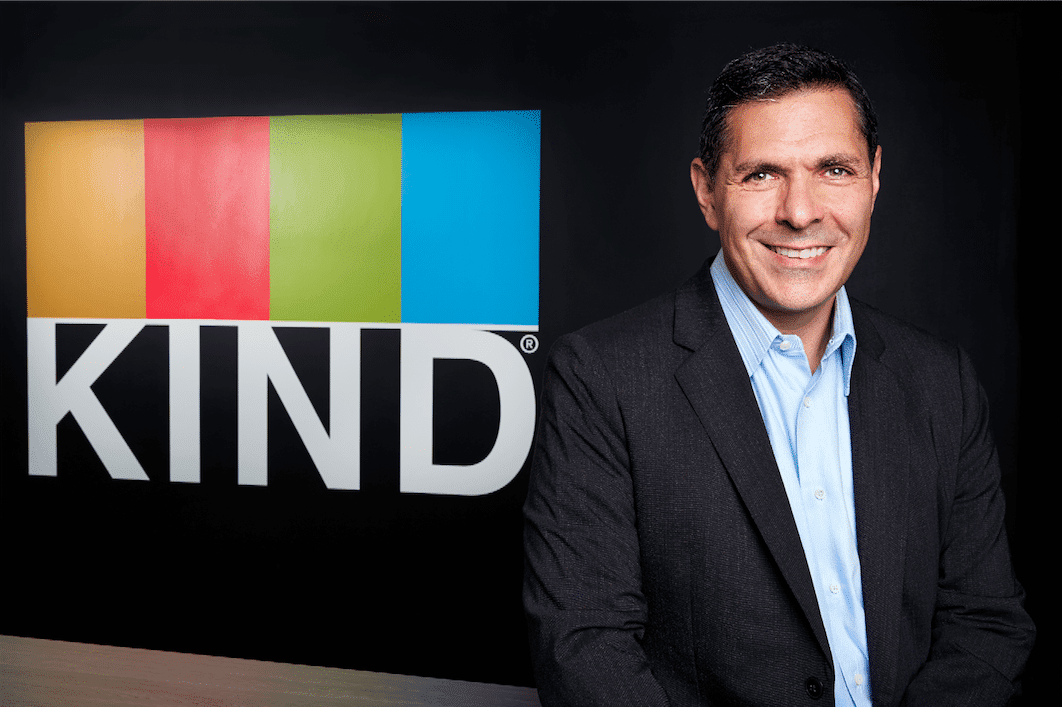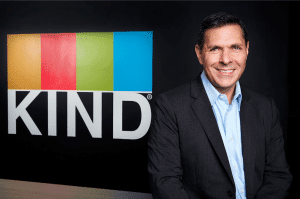 (ATLANTA) The legendary Green Bay Packers head coach Vince Lombardi once said, "It's not whether you get knocked down, it's whether you get up. The greatest accomplishment is not in never failing, but in rising again after you fall." The same can be said for brands, the founder/CEO of KIND Snacks Daniel Lubetzky and Coca-Cola's chief sustainability officer Beatriz Perez told PRSA attendees today.  Lubetzky and Perez also spent significant portions of their sessions discussing the CSR aspects of their respective businesses.
During PRSA's opening session Lubetzky recounted the founding of KIND occurred during one of the lowest points in his life. His father and mentor had recently died and his attempt to start a company selling tomato paste and olive spread was foundering. "I spent many nights wondering if I would be able to meet payroll," he said.
Yet his father, a Holocaust survivor, told a story about being alive only because a Nazi soldier had shown kindness to the boy in a concentration camp, throwing a potato at the child's feet. That was the inspiration to name the company KIND, Lubetzky said.
And while Lubetzky insists the company has a social agenda—he detailed a program to be announced Wednesday, World Kindness Day, where KIND will send its snacks to people who've been spotted doing good deeds—"the product must come speak for itself. It has to be good." That's why KIND has been reluctant to speak about its social mission until now, as it celebrates its 10th year in business. Moreover Lubetzky "hates" companies that urge consumers to buy their products so you can "save the world. That's disingenuous…it's not authentic…I know there are studies that say people purchase products for a company's social agendas. I don't buy it."
Similarly, Perez told the PRSA luncheon one of the drivers behind Coca-Cola's transparency was that the company was a bit lost.  "We were doing a lot" of socially responsible activities "but we were unsure if we were having the impact we wanted to have." Then came headlines that Coke was funding research to justify show sugary drinks were not as dangerous for childhood obesity as believed. "In the digital age, headlines follow you around," she said. "We were in a real crisis," Perez added.
This low point prompted the Atlanta-based mega-company to increase transparency. Chairman/CEO Muhtar Kent in August wrote an op ed piece that Coke would do better and be more transparent about research that it funded.  "This was not easy for a company" known for having a "secret recipe," Perez said.
Coke later created a website detailing its multimillion dollar research activities. "Transparency is no longer just about putting nutrition information on your label," Perez said. The company also set up goals for water sustainability, empowering 5 million women and offering low-calorie products. "Water is our number one ingredient. You bet we have to be part of the conversation," Perez said. "If we're not welcomed by society, I'm not sure who will be up on this stage in 200 years," Perez said. "A great brand is a promise kept."
Follow Seth Arenstein: @skarenstein