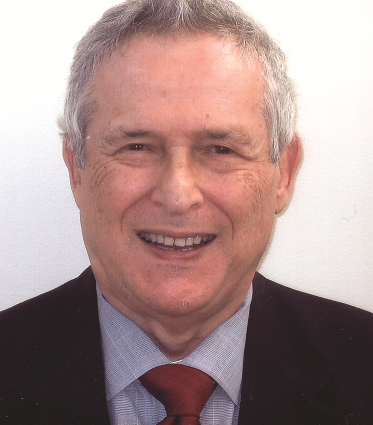 When I was a journalist, before jumping to P.R. when news outlets I worked for folded, I understood why public relations people would thank me for including client "plugs" in stories. But I was always perplexed why they thought a few words' mention of a client in a 500-word story would help the client.
That's why on accounts I managed or where I played key roles after transitioning to P.R. I always stressed the following:
It's the quality, not the quantity of placements that we should strive for, meaning stories should contain at least one major client message point.
A 200-word story that contains message points is more valuable than a 700-word story, where the client mention is limited to a few words without any message points.
The quality of the newspapers also is important.  Just a few hits a year in publications like the Wall Street Journal, New York Times, USA TODAY,  Associated Press and other wire services, feature syndicates and major business, trade or mass-circulation magazines mattered more than getting multiple placements a year in  several hundred small town newspapers.
You should aim for targeted publicity hits—like business, health, technology, travel, sports or food editors that fit clients' message points.
It's not productive to initiate stories in secondary publications that clients are not interested in.
You're better served avoiding press releases that are shotgunned to the mass media without a particular section in mind.
Clients pay PR pros to get their message points in stories, not to tell them that what they want is too commercial.
The importance of the quality hit was emphasized to me some years ago by two executives connected to accounts I worked on. One was from a major U.S. company, the other a representative of a foreign government. Their comments were both essentially the same: "Get me a major story in a prestigious publication and we can both relax for a while. Get me a bunch of small hits and relaxation is not in our vocabulary." This is not new client thinking. It's always been the case, except that now  media outlets have become more open to "plugs," and clients expect more of their message points to be included in print, radio and TV stories.
For years, corporate and savvy agency account managers have had other options to use instead of relying only on print and TV to circulate messages. Companies that once used agencies to disseminate earnings reports now post them on their Web sites. Also, during crises situations, some corporations post their releases on their Web sites, or on social media, avoiding the traditional media filter. BP used close to 200 Web videos, according to the New York Times (of November 29, 2010), and also commissioned a feature-length film to give its view of the Deepwater Horizon oil spill. Of course, social media and bloggers should be considered for a part in every P.R. campaign.
During my more than 30 years in public relations, before, during and after nearly 25 years at Burson-Marsteller (where I played key roles and managed national and international sports and nonsports accounts and traveled as media advisors to foreign government officials), I always stressed that "playing it by the book" when creating P.R. campaigns makes for a dull program. But there are some rules that I employ in every campaign. 
They include:
Refusing to make spokespeople available to TV shows that previously cut out the "plug" that they promised to include.
Writing a news release in the style of the outlet it would be submitted to, instead of submitting a standard news release.
Thinking like an editor and always providing several angles for each story pitched.
Treating the behind-the-scenes "unknown" desk people (often ignored by P.R. people) as if they were Pulitzer Prize winners, which always resulted in coverage on so-so stories.
Using retired athletes instead of current ones in major national campaigns (to reduce the possibility of the athlete-gone-bad syndrome (which many in the media credited me with inventing).
Using non-athletes to promote sporting events.
Repackaging corporate quasi-political issues and targeting political columnists for use as a "rainy day" column.
Bigger might be better in some situations.  But I don't believe that is true in P.R., where I believe it's the quality, not the quantity of placements that matter. And the best creative idea ever is worthless if it can't be executed within client parameters.