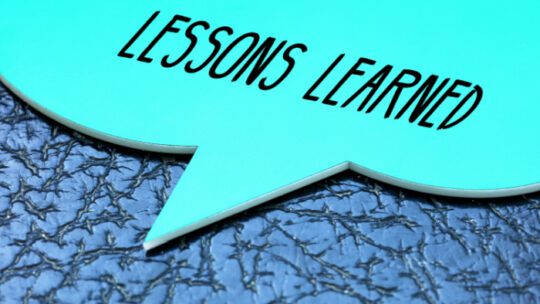 PR practitioners can learn valuable tuition-free lessons by following how the media covers news stories. Coverage in major print publications can provide a much better tutorial, because many of those stories provide thorough details, and TV coverage is largely comparable to the headline and first graph of a printed article.
As the coverage of the 49-page indictment of the former twice-impeached President Donald Trump continues, there certainly will be numerous additional PR lessons. But for the time being, there are several lessons from the current coverage that PR practitioners should remember.
If a client is involved in a criminal proceeding and you are questioned by law officers about your public relations work for the client, always tell the truth. If you don't, you are liable to be prosecuted for perjury or obstruction of justice, because deliberate deception can result in criminal liability.
Never do anything for a client, no matter how close your relationship is to the client or how important the client is to the agency, that might result in a criminal charge against you. The unsealed Justice Department indictment against Mr. Trump also revealed six charges against his aide Walt Nauta, who was accused of being a co-conspirator.
While lying to the media is not a criminal offense, don't do it. The truth usually comes out during an investigation by government lawyers or investigative journalists. And if you've been shown to have lied to the media, you'll never be trusted by them again.
Do not expect your colleagues or agency to come to your defense if you misled government investigators or journalists at major news outlets.
If you represent a client being investigated for misconduct, chances are that everything you say to the press will be taken with a grain of salt. Don't make your situation worse by issuing statements alleging that the media is lying.
Law enforcement officials and investigative journalists are not impressed by the name or title of a person under investigation, his affiliation or the agency you work at. You shouldn't be either.
No matter how many times your agency says that they will stand behind you if you fudge the facts during an investigation is to never forget what Niccolò Machiavelli wrote in "The Prince," a political treatise written in the 16th century by the Italian diplomat that is still relevant today: "The promise given was a necessity of the past: the word broken is a necessity of the present." 
Many of these lessons also apply to other situations, as does my following advice: I've always told people who reported to me to always do what's best for them. Because you can bet your bottom penny that clients and agencies will always do what's best for themselves.
Arthur Solomon was a journalist and SVP/senior counselor at Burson-Marsteller who worked in sports and other sectors. Contact him: [email protected] 
[Editor's Note: The writer's views do not necessarily reflect those of PRNEWS.]