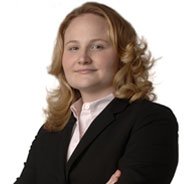 Lauren Carmody
The C-suite needs your help to promote a breakthrough advancement in one of your brand's products. Your first thought: A media tour. Media tours are an effective way to disseminate a message to a group of key reporters and help to foster reporter/executive relationships through face-to-face meetings.
Here's how to schedule one that will yield the most for your client or executive.
THREE- TO FOUR-WEEKS OUT
â–¶ Start Planning: Make initial contacts. Reach out to your media contacts. Check with city police departments to make sure there are no major events occurring the same day (or week) you'll be in town.
Best days of the week? Tuesdays and/or Wednesdays. By scheduling on these days, you can avoid major deadlines that reporters typically have with publications.
In addition, it's best to overbook. Schedule five meetings in a single day. However, you should only plan on keeping four of them. Invariably, one reporter will cancel on you that day due to breaking news, so it's best to already have an extra meeting built in to the schedule.
Plan on taking your executive to two hour-long appointments in the morning and two in the afternoon—with a half-hour buffer between each one. And of course, allow for lunch.
Decide where you'll stay if it's a multi-day tour. Reserve rooms at a hotel centrally located to your appointments. Avoiding multiple trips back and forth from the same area is best, especially if you have to navigate traffic each time. You will look far more organized—and have less stress—if you take the time to plan logistics like these up front.
Book a car service. Having someone else do the driving in any city can be a huge relief and allows you time to re-group with your client or leader between reporter meetings.
ONE WEEK OUT
â–¶ Follow Up, and Create a Brief: Confirm all appointments. Also, double check reservations for drivers and hotels. If a reporter cancels, set up a replacement for that time slot.
Start writing your briefing document. With this piece, you should detail:
• Which reporters you'll be talking to;
• What publications they write for;
• How they've covered similar topics to yours;
• Recent samples of each reporter's work; and
• A full schedule for the tour, including addresses, phone numbers and cross streets for all meeting locations
The main goal of the brief is to make sure your interview subject knows the reporter. This way when the meeting takes place, that person feels comfortable—and the reporter feels like they've done their homework. It makes for a good impression and a smoother meeting all around.
If you're planning on conducting a meeting over coffee, investigate a quiet spot. Although shops like Starbucks are convenient, they can be crowded and noisy. Coffee shops in hotels with table service can offer a quieter, more relaxed setting.
DAY OF
â–¶ Be Prepared — But Expect the Unexpected: Confirm all of your scheduled meetings, first thing. And make sure to give your driver a copy of the brief with the schedule for the day with all meeting locations.
Once your executive is ready, have these items on hand:
• Media list: Complete with all reporters' contact information for the day.
• Contact information for other reporters: Journalists you can call if—despite your best efforts—your scheduled meetings are canceled at the last minute.
• An umbrella: Just in case it rains.
• Stain stick: Nothing worse than a mustard stain on your executive's freshly dry-cleaned shirt.
• Briefing document: Review this with your executive on the drive to your first appointment
Expect changes. Plan for both time squeezes as well as too much time in between meetings. Use any downtime time to give your executive a chance to check in with his or her office, return phone calls, grab a bite to eat or recap a previous meeting and prep for the next one.
Of course, despite all your meticulous planning, things will happen on a media tour that are simply out of your control. The golden rule is to be prepared, be flexible and stay positive. PRN
[Learn other media relations best practices at the PR News Media Relations Conference on Nov. 30 in Washington, D.C.]
CONTACT:
This article was written by Lauren Carmody, director of PR at Adams & Knight, a marketing communications firm in Avon, Conn. She can be reached at lauren.carmody@adamsknight.com.