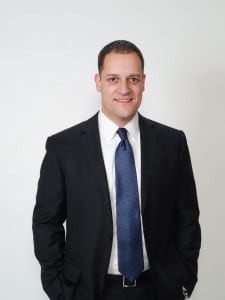 Big business is officially obsessed with Big Data. According to a new survey of Fortune 1000 C-suite executives conducted by NewVantage Partners, 91% of executives said their organizations have Big Data initiatives planned or in progress. Sixty-eight percent of respondents said their organizations will invest more than $1 million on Big Data in 2013 and 6% said they would spend more than $50 million this year alone. Large corporations will use this data for everything from decision support (think: "Moneyball" for business decisions) to customer tracking and marketing. Despite the rapid growth of the Big-Data economy and its deep penetration into the world of consumer marketing, PR executives have been remarkably slow to incorporate Big Data into their own workflows.
There are many reasons for this. For one, PR is one of the last bastions where gut instinct can still get you pretty far. Understand your business, know your media and refine your story-telling talent and you're on your way to a career. Also, data is a lot like math. And we definitely didn't go into PR for the math.
But there is a lot more to Big Data than sterile spreadsheets and sleep-inducing executive dashboards.
In the right hands, Big Data has the power to revolutionize PR campaigns as we know them by creating a limitless flow of great content and enhancing the quality of communication between the PR team and the C-suite. The key is recognizing that opportunity and putting the right plan in motion to capitalize on it.
In our work tapping Big Data to build thought leadership PR campaigns we've learned a few things about what works and stumbled into a few pitfalls. Here are some of the insights:
• In the right hands, data can be sexy. If I met you at a cocktail party and told you I represented a healthcare company with one of the largest collections of insurance claims data in the world, you'd ditch your hors d'oeuvre and make a beeline for the guy who works in entertainment PR.
However, if I told you about a New York Times story, which chronicled the rising cost of childbirth in the U.S. by using that insurance claims database, you might hang out for another pig in a blanket. Great data makes great stories, if you know how to package them.
• Translators are essential. Data science is a science. And PR is, well, not exactly a science. This dichotomy presents an interesting opportunity for PR execs to nurture a data translator who serves as the intermediary between the hard core quants and the external communications team.
This person can be an outside consultant brought in explicitly to help identify story ideas within an organization's data assets, a marketing executive who has already made inroads into the data team or a dedicated "data communications officer" whose job it is to identify trends and report them back to the PR team.
Whatever the title, the key is to develop a role that is equally facile at speaking quant and understanding the news cycle.
• Live by the data …Data is infectious. There's a reason why companies are collecting petabytes of the stuff on a daily basis. When you are responsible for deciding what goes on the shelves at Target, it's nice to know that women who buy cocoa-butter lotion and zinc and magnesium supplements are also likely to buy diapers.
When the PR team starts leveraging this data, it changes the dynamic with the C-suite.
Suddenly, the PR staff goes from being perceived as those people who write the press releases to those people who identify nascent trends our company should be talking about. That's a good thing, but be prepared to report results with the same quantitative rigor that got you there in the first place.
Once you go quant, it's hard to go back to talking about ethereal metrics of PR success like positive buzz or above-the-fold placement.
To be successful, Big Data-minded PR professionals need to be intellectually curious: part investigative journalist, part data scientist and part marketer, with deep knowledge of the underlying organization and its communications goals.
They also need to be able to break down traditional silos within large organizations that tend to keep communications teams isolated from the data scientists and fluidly share information across disciplines. The data is there. It's up to us to leverage it. PRN
CONTACT:
John Roderick is president of J. Roderick Inc. Follow him on Twitter, @john_roderick, and at jroderickblog.com. He can be reached at [email protected].
This article appeared in the October 21 issue of PR News. Subscribe to PR News today to receive weekly comprehensive coverage of the most fundamental PR topics from visual storytelling to crisis management to media training.