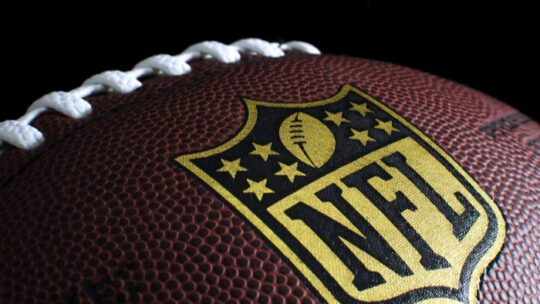 A pair of items drove the news on Jan.3. First, during NFL "Monday Night Football" (Jan. 2), Buffalo Bills' safety Damar Hamlin, 24, suffered a severe injury. He is currently in critical condition fighting for his life in a Cincinnati hospital.
The other dominant story was the U.S. House of Representatives' inability to elect a speaker. Without one, lawmakers cannot conduct business, leaving citizens without full representation in Washington, D.C..
On the surface, the two stories are unrelated. But, on closer inspection, they represent the polar opposites of what society receives from individuals and institutions with power. Understanding each in the context of the other is worthwhile from a communication standpoint.
Quick Response in Real-Time
Broadcast live nationally during ESPN's MNF, Hamlin's injury required immediate medical attention. In addition, broadcasters Joe Buck and Troy Aikman improvised. Their specialty is sports reporting, not describing a chaotic moment where a person clings to life in front of millions.
Fortunately, the medical team responded within 10 seconds, restoring Hamlin's heartbeat and stabilizing his vitals on the field before placing him in an ambulance, some 16 minutes after the injury. Simultaneously, Hamlin's team activated an emergency action plan, the NFL said.
In addition, Buck and Aikman handled their duties compassionately and professionally. ESPN deserves props, too. It promptly went from the field to inside a relatively calm studio. There, Suzy Kolber, Adam Schefter and Booger McFarland expressed shock and empathy.
Much maligned, the NFL also responded correctly. Eventually, it postponed the game, though not as quickly as social media critics demanded. That's understandable in our asap culture.
What's taking so long Roger?! Cancel the game!!

— Damien Woody (@damienwoody) January 3, 2023
Still, the league weighed several factors as it crafted its plan, gathering facts, again in real-time. Under the circumstances, it acted admirably, announcing the game was over, a bit after 10 p.m. ET, roughly one hour after Hamlin's injury halted play.
Information Out of Control
Moreover, as it is in many crises, information spread quickly.
For example, word circulated the game would resume after a short pause. It's unclear where that information originated. A league official denies the NFL discussed resuming the game.
Though those specifics seem beside the point now—Hamlin's health is most important–it shows PR pros should prepare for false information moving rapidly during a fluid situation.
In the end, preparedness, professionalism and basic dignity defined Monday night. While crisis preparation is paramount, it's rare when a situation plays out before a national audience. That's why the work of those involved Monday night is commendable.
A House Unprepared
Sadly, a lack of preparation seemed to characterize Tuesday on Capitol Hill. Disfunction, infighting and performative spectacle ruled, though House Republicans had at least one month to prepare and plan for the leadership election. Again, digging deeper, it appears plans were made, they just didn't work.
Sports and politics have similar power dynamics. In the aftermath of Hamlin's injury, we see solidarity among those with power. Athletes in many sports and teams are sending positive messages on social about Hamlin. Fans of the Bills, as well as opposing fans, are doing the same. Hamlin's foundation is overflowing with donations.
On the other hand, all we see in the House is division among those with power and who are on the same side.
It was striking how serious the sports world was Tuesday and how unserious politics was. The communication lesson is that expressions of solidarity can unite people around a cause.
Here's the rub: Power alone does not give someone the standing to have solidarity with others in times of grief, uncertainty and tension. Empathy, the instinct to actually care about the surrounding world, is closer to the prerequisite for that.
And, since part of the communicator's job is helping those with power use and grow it, it's important to understand that, while we can't create a caring instinct from thin air, we can nudge those we represent in that direction.
Andrew Graham is founder and head of strategy at Bread & Law.
[Editor's Note: The writer's views do not necessarily reflect those of PRNEWS. We invite opposing essays from readers.]