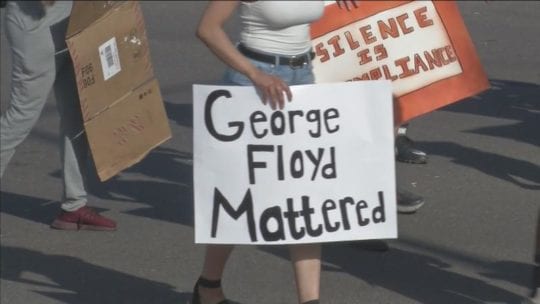 The murder of Mr. George Floyd May 25 made me think of my dad, and where we are as a nation. Parents tend to impart life lessons to prepare their children for success. As the only daughter of Indian immigrants, my beloved dad prepared me to act like a lady and think like a man, which included pilot lessons.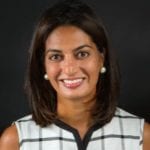 My parents came to this country in the late 1960s and poured everything into their kids. They prepared us to be exceptional and have range. This meant we were exposed to everything. They wanted us to be as comfortable in a boardroom as we are with friends or someone on the street. My parents' goal was to put us on equal footing in life and the workplace. We would not be judged by our skin color or gender, but on pure merit. Education and years of preparation would be the ultimate equalizers for us to realize our dreams, they believed.
However, they didn't prepare us to play the game, or navigate politics. Fitting in is the name of the game. Typically, a family member at dinner, or an insider, such as a mentor or a sponsor, offers this sort of informal guidance. It helps clear a pathway for an employee to succeed in the workplace.
Talent Alone
Being exceptional doesn't always help one fit into an organizational structure that is mediocre at best. Implicit and explicit bias and microaggression are at play, often as a result of a lack of inclusion and poor leadership. I could never fit in; I was never meant to. This is what a lack of inclusion looked like for me.
I never dreamed there would be a disconnect between my preparation and the lack of inclusion in the workplace and society. But there is, and it's tragic. Senior leadership makes all the difference in setting a tone and culture of belonging.
The business and moral arguments for Diversity and Inclusion (D&I) are well-known. D&I is not a short-term goal. It is a long-term plan tied to transparency and accountability, talent, recruitment and retention, as well as trust and corporate reputation.
Game Changers
Today, the game has changed. The onus is on organizations and leadership to prove their value to  stakeholders. Dated, hierarchical structures maintaining control and power leave implicit and explicit biases and microaggression unchecked. Such organizations are exposed to social risks. These include a lack of transparency and accountability.
Leaders who fail to focus on building diverse and inclusive workplaces and teams, recruiting top talent and retaining it, are unable to connect with multicultural stakeholders. Similarly, they lack the ability to identify and solve problems in society and be innovative.
Their organizations are ill-prepared for changes coming from younger generations. New workers hold different perspectives, which include placing value on a multi-generational, multi-cultural workplace.
Employees, consumers, community members, and investors expect companies and organizations to stand as beacons of equality. This moment provides an opportunity to build better private-public partnerships. We have recognized our power as individuals, on a local level and in our organizations, in the absence of leadership on a federal level. Keep the following in mind:
Check Your Privilege
What is happening in society influences organizations. There is no longer a divide between work and life. We have come together as allies in the fight against injustice over the killing of Mr. Floyd and many others. This has led some companies and organizations to realize they need to build empathy and understanding for diverse communities.
Some legacy organizations have a hard time making difficult cultural pivots, but a failure to address these matters causes a decay in operational systems. Not unlike a company running legacy software code–certainly the systems can continue to operate in the near-term, but they impede innovation and stall progress.
BlackRock CEO and Founder Larry Fink writes, "No organization is immune from the challenges posed by racial bias...We must...consider where racial disparity exists within our...organizations and not tolerate our shortcomings."
Fink is addressing leadership that does not understand the value of D&I as a moral and business imperative. These leaders fail to make D&I central to company values, purpose and culture. This is a liability and a risk. The status quo must go. Stakeholder capitalism is here to stay.
Talent is Universal, Opportunity is Not
Unless there is support through mentorship, sponsorship and a commitment to increasing entry level pay, gaining access to an industry that is predominantly affluent and white, and reliant on networks, is not realistic.
As a former assistant professor, I advocate for diverse students who come from households earning less than $30,000 per year. Often, I urge CEOs to hire them. However, barriers to entry are high and, unless my students have additional financial support, it is difficult to sustain a career in PR at an entry level.
Similarly, it is hard to fit into a more equitable and inclusive culture that does not reflect the socioeconomic realities of our diverse communities and stakeholders. In NY City, the median salary is $39,000 for a PR account coordinator, according to LinkedIn.
All this makes it an essential investment to have mentorship and sponsorship within an organization if diverse talent is to succeed. In addition, we need to change recruitment practices. Similarly, we must hire talent that represents the communities we serve. Hire people who are different from you and come from other socioeconomic backgrounds.
Focus on the Long-Term
Moreover, demand transparency and accountability. Our thoughts and actions need to be aligned. It is effective to issue statements and contribute funds, but we need more. We must live these values and be intolerant toward bad actors, individuals and organizations.
As Dr. Martin Luther King Jr. said, "In the end, we will remember not the words of our enemies, but the silence of our friends." It's not about lifting ourselves, it's about lifting each other. That's how we build a better society and organization through the spirit of collaboration and empathy.
Once there is inclusion in the workplace and society, intangibles such as trust and corporate reputation suddenly become tangible. When D&I is embedded into an organization's long-term, corporate sustainability goals, it can lead to a more just and equitable company and society.
Angela Chitkara is a researcher and consultant with the World in 2020 Project. This essay draws on interviews with 45 senior executives across industries and sectors included in the World in 2020 Project. Michael V. Marinello, the 2020 Project editor, helped with this article.