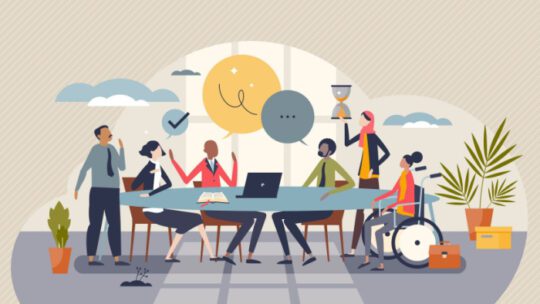 While some companies have made genuine progress in prioritizing DEI and integrating it into their core values, others treat it as performative or, worse, a marketing or PR tactic.
Recent economic and political events have worsened this divide: layoffs disproportionately affect DEI positions as companies cut budgets, and new anti-DEI policies constrain companies' abilities to further DEI efforts. The companies that make short-sighted budget decisions and fail to adapt to these new policies will suffer in the long term; research consistently shows that diverse companies are more innovative and profitable, attract better talent, and retain their employees longer.
Four years ago, when I launched The Sway Effect, I saw that brands and PR agencies needed to approach DEI with greater intention. At the time, I called for significant changes in the way brands incorporate DEI and called for three actions, which remain crucial today in driving real change.
Three DEI Actions
First, we must set measurable metrics to hold leaders accountable and incorporate those metrics into leaders' key performance indicators (KPIs). Without this accountability, leaders, even with genuine desire to foster inclusivity, may find themselves falling short.
Second, it is imperative for DEI to be deeply ingrained into a company's DNA; it cannot be treated as an auxiliary aspect. DEI experts must have a prominent seat at the table—every time—and be an integral part of the business objectives and day-to-day operations. We can only expect to see tangible changes in the DEI space when it is placed at the very core of a business.
Lastly, it is crucial to prioritize hiring from diverse talent pools. Building a team that embraces individuals from different races, sexual orientations and life experiences is essential in promoting a truly inclusive environment.
And, it's good for business, too. According to a study by McKinsey, companies with diverse executive teams are 33% more likely to outperform their industry peers in terms of profitability. Embracing diversity not only enhances creativity and problem-solving but also leads to better financial performance.
By integrating DEI principles into every facet of their business and holding employees accountable through KPIs, companies can not only prevent brand-damaging scandals but also experience growth.
An Example of DEI Failure
Other brands are struggling to keep up. Around the same time that I launched The Sway Effect, Uber released its third diversity report, aiming to enhance Black representation within its workforce. Regrettably, a year later, Uber underwent significant layoffs, resulting in a 1.8% decrease in Black representation. The negative headlines surrounding Uber persist, as an executive was recently suspended for making racially insensitive statements. This is a prime example of a company that has failed to embed DEI into every aspect of their organization. Unfortunately, Uber's experience is not an isolated case.
It's never too late, and this work will never be done as we, as an industry, can always do better. For example, many forward-looking companies are incorporating accessibility as part of their DEI efforts (adding an "A" to DEI).
From the start of The Sway Effect, I have viewed my role as extending a hand backward. Industry leaders have a collective responsibility to create opportunities and empower individuals. I wholeheartedly recognize that I'm only here today because leaders sponsored me and gave me opportunities. Along my journey, I have worked to do my part. And I continue to do my part, but success ultimately is decided by the right role for the right person.
Jennifer Risi is founder & president, The Sway Effect.