[Editor's Note: Neil Foote joined Dwayna Haley of Porter Novelli for PRNEWS Live on June 3 for a discussion about the current climate surrounding diversity. The video can be viewed here.]
For the nearly 40 years I've been involved in media, I've seen the same pattern.
Every time the streets go up in flames due to civil unrest, fueled by an egregious form of social injustice, companies engage in the cliché habit of carting out their black person to respond to the crisis.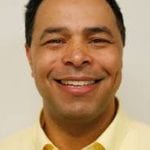 Sadly so, too many companies have few, if any, top-ranking black employees. In fact, there are only five black CEOs at Fortune 500 companies. And if you talk about black CCOs, well, that number is abysmal. Only 1.1 percent of all CCOs are black, 2.3 percent are Hispanic. The rest are white, according to Korn/Ferry, the global consulting firm.
Of course, companies want to be very careful about coming out on the right side of this issue.  Commenting on the brutal death of George Floyd is the story that, oddly enough, exists with the backdrop of more of than 105,000 deaths, due to the novel coronavirus.
The Videos
The multiple videos showing, at various angles, a white police officer with his knee on the neck of a handcuffed, unarmed black male are chilling. They're also disturbing and sickening. I get it. With streets in flames in parts of cities around the country, companies need to make a statement. They need to comment on their responsibilities as decent corporate citizens, particularly when it comes to racial justice and equality in this country.
But if this–and Black History Month–are the only times black executives or senior employees are invited to be part of substantive conversations about how the company should respond or lead internal conversations about diversity and inclusion (D&I) at their companies, then this is offensive.
If these diverse employees are valued, then they should participate year-round. And not just on race matters. Invite them for discussions about finance, strategy, marketing and sales strategies, too.
A Gut Check
More specifically, corporate communications divisions and PR firms need to do a gut check. If you have no mid-career black employees who are on a path to senior leadership or senior black employees who aren't on the path to the C-suite, then it's time for you to create a plan.
Now. Period.
This is a perfect time. Recent events offer a framework and context to change the culture of your corporation.
"...The business case remains robust but also...the relationship between diversity on executive teams and the likelihood of financial outperformance has strengthened over time," a recent McKinsey report says.
The Business Case and Current Events
So, the business case and recent events make it a perfect time for D&I. But few things, including D&I, happen magically. Every corporate executive knows that nothing simply happens at a company–acquisitions, expansion, implementing new software or HR policies. They require months of planning. You allocate the resources–financial and human–to get it done.
Board chairmen, presidents, CEOs, managing partners must make a conscious decision that it is vitally necessary for the future of the company to have diverse voices in leadership at all times–not just when it's convenient.
Neil Foote is board president of the National Black Public Relations Society, runs Foote Communications and is a principal lecturer at UNT's Mayborn School of Journalism