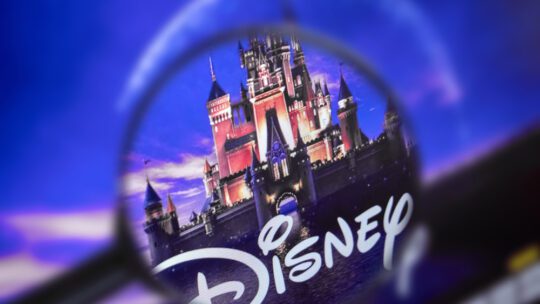 The most magical place on Earth cannot wave a magic wand to control the media. Nor can being a rich and powerful celebrity buy you good PR. 
We saw some turnover in the PR world in the past few days. First, Disney parted ways with Geoff Morrell, its most senior communication executive, after less than four months on the job. Morrell found himself leading communication strategy during one of Disney's worst PR nightmares. One of Florida's largest private employers, Disney remained silent on the "Don't Say Gay" bill, resulting in the revolt of many employees. 
In response, Morrell helped craft a response, which some saw as too little too late. The statement, CNBC said, also played into Morrell's concern that "potential 2024 presidential candidates Donald Trump and Florida Gov. Ron DeSantis, who…championed the bill, would use Disney as a punching bag if the company opposed the bill."
In a letter to his team, Morrell stated, "After three months in this new role, it has become clear to me that for a number of reasons it is not the right fit. After talking this over with [Disney CEO] Bob [Chapek], I have decided to leave the company to pursue other opportunities." CNBC obtained the letter.  
For those who prefer courtroom drama, actor Johnny Depp took the stand April 19 in his defamation case against ex-wife and actress Amber Heard. Depp got the upper hand, controlling much of the narrative surrounding the former couple and blasting Heard's allegations of domestic abuse. Many on social media supported Depp after hearing his story. 
Heard will share her side of things when she takes the stand this week (May 4), but her frustration is already showing. Heard fired Precision Strategies, her crisis management firm, in response. 
Controlling the Message, Not the Media
In light of World Press Freedom Day tomorrow (May 3), it's important to note that you can craft and deliver a message, but you cannot control how the media interprets it. That said, when a message isn't received as intended, heads of publicity may get blamed. And even with that unfortunate outcome, that doesn't necessarily mean the communicator was in the wrong. 
"In the case of Disney or Heard, they're unhappy with what's going on with the public narrative out there, and the communicator is essentially kind of taking the fall for it," says Dan Rene, managing director, kglobal. "I don't necessarily think it's the communicator who is failing in that situation. That's either a policy issue or a message issue."
However, Rene says it IS up to the communicator to find a seat at the table with the C-suite to speak up when a narrative seems to be landing the wrong way. 
"It's up to the communicator to say, 'Well, we can say this, and I'll run through the wall for this company. But, you know, if it's the wrong wall, it's not going to make a difference one way or another.'" 
Moving Forward
It's important for PR pros to put their best foot forward regardless of the situation. Craft the best message internally and externally, train clients how to handle press and teach them how to tell their story well, yet few things come with a 100-percent guarantee. 
For communicators entering a difficult situation, especially after the ouster of another PR team, it's an opportunity to offer leadership new perspective and style. Rene says a new PR team can resuscitate an old message or advocate for a new one, particularly if the old guard was too close to a situation. 
"You're the new kid at school, and it might feel a little awkward...but at the same time, you have an opportunity to go out there and define the message," Rene says. "You have an opportunity to talk to leadership about changing the message or changing the approach." 
Rene says utilizing a new communication regime can provide a new perspective and bring life to a chaotic circumstance.  
"Use that situation overall to your advantage to let folks know that there's a new way of looking at things, and you don't have to have the negativity of the crisis that's been going on."
Nicole Schuman is senior editor for PRNEWS. Follow her @buffalogal