[Editor's Note: For the third article in this five-part series about measurement-related issues, PR News and partner PublicRelay, a media monitoring and analytics firm, held a Communications Leadership Roundtable in late November, a convocation of 12 senior communications professionals. The following is a summary of the questions posed and comments during the discussion (the participants, who are listed on page 3, were told in advance that they would not be quoted for attribution). The first and second articles in this series appeared in the Nov. 7 and 21 editions of PR News, respectively.]
Is data transforming communications?
"Data has given us the keys to the C-suite. It's the best time ever to be in PR," a participant said. Another agreed, "Data makes us more relevant to those we're communicating to."
On the other hand, some warned not to get too enamored of data alone. Proper analysis of data is critical, the group agreed. "We need to make sure we don't get seduced by the surface value of data," one executive urged the group.
Another executive argued that making good use of data takes time, training and experience. "You have to augment technology and data with humans." A participant added, "Everyone who offers a technology solution [for data work], they're all pretty much the same thing," one executive said. "What makes a difference is the human element. The data's only as smart as the questions we ask about it."
"We talk about data from a measurement standpoint, but rarely mention analytics, insight and optimization...these areas provide a better foundation for a strategic conversation with the C-suite."
A participant mentioned the need "to spend a lot of time cleaning data...data scientists spend 80% of their time doing this." The participant continued, "Data is like oil, it needs to be refined."
The group agreed there's another downside to measurement as there are "questionable methodologies" being used to analyze data.
Said one participant, "It's easy to be seduced by amazing charts from platform providers. When I challenge providers they say, 'Only you would ask that.' It's currently a gold mine for platforms, and people are going to use data to sell."
Black box solutions also came under criticism. "You can catch the human that created the questionable methodology, but with black boxes, the humans don't really know what's in there," said one participant. The group agreed it's imperative for the industry to learn more about what's behind data methodologies.
There's an adage that PR needs to have a seat at the table when important business issue are being discussed. What are your thoughts on why this is still being said and how can we burnish PR's image so it has a full voice?
In the current political climate, one executive argued, having a corporate purpose is critical and it's no longer acceptable for brands to remain silent on political and social issues. "Because of that, the CCO [chief communications officer] must have a seat at the table."
Added another, "The audience [for PR] has evolved over time." [With social media,] there's a public aspect to all a company's activities. Companies need to bring communicators to the table because it's not only the press that's influencing their business, but regulators and consumers.
Another reason PR has a better chance to be at the table is PR has evolved from being laser focused on earned media. "Now we're also content creators. And with social media, our employers and consumers are all broadcasters. That's helped" raise the importance of PR, this executive said.
Crisis PR also has helped, the group agreed, as has PR's ability to keep stories out of the papers. "We all have metrics," one executive said, "but it's those articles that we make sure we don't appear in that are so valuable. We've started showcasing that with our senior leaders."
It's also that PR knows how to help CEOs avoid saying things that could become inflammatory. "We know where the minefields are," an executive said. "The measurement of the crisis avoided is the holy grail," another said.
Data for the Defense
For communicators who have been seated at the C-suite table "it's been a disappointment…for years we've struggled to defend ourselves" due to a lack of data, one executive argued. PR pros were unsure where they were making an impact. "The opportunity with big data is insight," this executive said. "Earned media in this noisy environment is the gold standard. We now can say to the C-suite, 'From this data insight, let me tell you three things that will help your P&L.'"
The group agreed there also needs to be a long-range strategy for measurement. "We have to get away from the short-term, episodic, what-happened-this-week approach. It's risky to focus on an individual moment."
'The Reaction of the Moment'
The accelerated pace of management, measurement and news cycles was a constant refrain during the session. "Everything seems to be short-term, but creating a brand takes time. Companies and communicators make a mistake when they lack a long-term, sustained measurement effort" an executive said.
The consensus of the group was that with the excessive focus on politics, it's taking longer and longer to get stories picked up in the press. "A CCO's most important quality is stamina," one participant said.
Another issue with the rapid pace of business is that new products and people seem to receive the most recognition. This is an issue, particularly when it comes to finding data insights, said one executive, since "experience" is critical to frame data. Without experience and "diverse wisdom," another executive said, "you don't know what's a passing fad or not."
There were positives, however, during this part of the discussion in that some mentioned a more reasoned approach to measurement and managing. An executive noted, "We have switched to a disciplined, month-over-month, quarter-over-quarter approach to measurement." The company, the executive said, is tracking themes that are "part of our overall business strategy…we're operating now at a higher level."
Another executive picked up on themes. "We're looking at how our metrics move against a theme. That level of disciplined metrics over time changes things. We measure share of voice against a fixed list of outlets. If you measure everything you can't get a good picture of share of voice. Do I look at a target list across all channels? No. We look at Twitter, print and digital separately."
Many in the group echoed the idea that sometimes brands measure and value metrics that customers find irrelevant. "We now look at themes that actually are breaking through," said one. "We have data to demonstrate to the C-suite how people are consuming content and what they're consuming."
What is Social Media?
Added another executive, "Some CEOs think social media is just posting. In fact, social media is much more about engagement. It's reaching out to a particular audience and bringing it back to a potential opportunity."
Said an executive, "Measuring social now is like the challenge we had with media relations 10 years ago. No matter how polished a video is, was it impactful? We're all in love with video, but maybe an image with a cutline is going to do a better job driving people to a website. We had a video that gained lots of eyeballs, but the main message was in the last minute and 80% of viewers had turned it off by then."
Argued another executive, "It comes down to the content, the audience and what the objective is."
Said another, some metrics provide almost no deep insights on engagement. For example, 75% of articles shared aren't read, this executive said.
Where does social sit in your world?
The consensus on social media was that no department owns it and that it should be seen as a tool. "Did people used to say, 'Who owns the phone?' Nobody owns social anymore, like there's a ringed fence around it," one executive said. Added another, "Social wedges itself between comms and marketing at our company. It should be treated as a channel."
Wherever social sits, another participant said, "there needs to be close collaboration between digital and communications. I involve the digital person in every meeting." Added another executive, "We don't look at social from a channel perspective. There's a tremendous amount of internal training needed. There are so many different things—social selling, it's all over the place."
Up Ahead
What will the communicator of the future look like?
"He or she will have to be a jack of all trades...like journalists who write articles, do social media and appear on camera." On the subject of future communicators, another executive said, "I think we're all looking for people who are talented but have judgment and understand business. We all struggle with hiring."
[The fourth article in this series is scheduled to appear in the January 9, 2018, edition of PR News.]
---
The Participants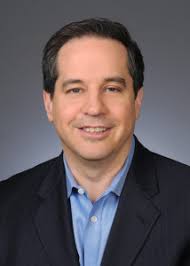 Andrew Bowins, Executive Director,
Corporate
Reputation, KPMG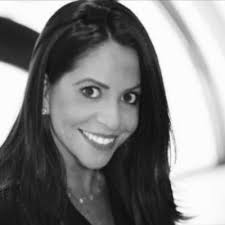 Ally Bunin,
VP, Employee
Engagement,
Brighton Health Plans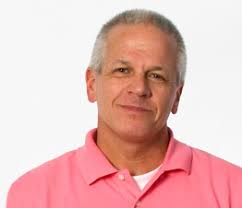 Steve Cody,
CEO, Peppercomm
Jessica Driscoll, VP, Communications,  Discovery
Communications
Dave Guarino,
VP, Communications, S&P Global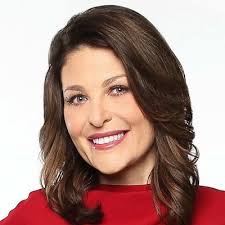 Catherine Hernandez-Blades,
Chief Brand and Communications Officer, Aflac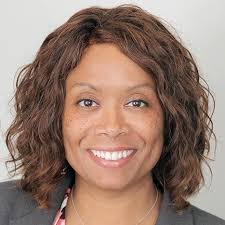 Allyson Hugley,
President,
Measurement and Analytics, Weber Shandwick
Rosemary Mercedes,
CCO, SVP, Corporate
Communications, Univision
Nadia Petschek Rawls, Director, Social Media
and Audience Development,
TED Conferences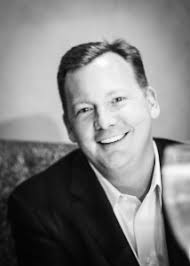 Michael Schneider,
VP, Communications,
ADP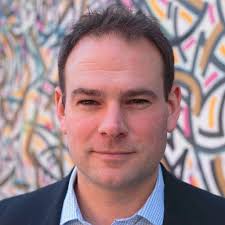 Andy Whitehouse,
Founder,
Copperfield
Eric Koefoot,
President/CEO,
PublicRelay