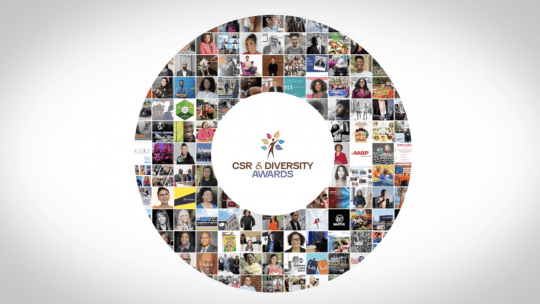 Marketing and communication professionals gathered virtually Tuesday to celebrate the winners and honorable mentions for the PRNEWS CSR & Diversity Awards, which mark excellence across people, teams and campaigns.
"This program started as two, the CSR & Nonprofit Awards and our inaugural Diversity Awards. But we realized that the two go hand in hand, hence our decision to join them together in one celebration today," said Erika Bradbury, editorial director at PRNEWS.
In the Diversity Awards, APCO Worldwide took home top honors for the best Diversity & Inclusion Program, and Nielsen was awarded the winner of the Diversity Team of the Year.
The City of Renton and the Portland Trail Blazers tied for the winner of the Best In-House Diversity and Inclusion Campaign.
"We wanted to celebrate communicators creating social impact across the industry and across the various issues facing our global society. These communicators stepped up to tackle racial inequity, threats to the environment, COVID-19, education disparities and so much more," Bradbury noted.
For the CSR Awards, Burson Cohn & Wolfe (BCW) won for CSR Agency of the Year,  and the American Red Cross communications team was awarded the winner in Nonprofit Team of the Year.
The Education Commission took home the top prize for its Save Our Future campaign.
"Our judges described the nominees as inspiring, dedicated lifelong trailblazers for diverse communities, and masterful PR campaigns that perfectly balance goal-oriented strategy and inclusive community advocacy," noted Bradbury.
Congratulations to all of the PRNEWS CSR & Diversity honorees. The full list of winners can be found here.
The 2022 CSR & Diversity Program is open for entries with a few new categories.