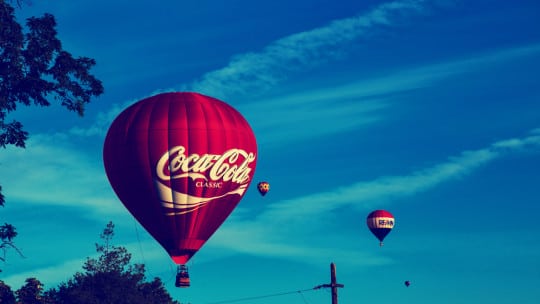 At just over 125 years young, The Coca-Cola Company made a decision that its best stories could no longer be contained by traditional communications paths.
The press release, while still expected and powerful in certain instances—earnings announcements, for example— is connecting with an ever smaller audience. With the speed of communication driving faster to keep up with the speed of connection, we decided to transform our corporate destination into an online magazine that delivered at the speed of our consumers'—and critics'—digital lives. With that, Coca-Cola Journey was launched.
Since our premiere in November 2012, Journey has grown into an international network of sites, serving 48 countries via 35 in-market teams. None of that momentum would have been possible, however, without our readers. Readers are our collective North Star, informing our editorial teams (all of whom sit within or report to our communications function) what stories need telling, which help drive understanding of the company forward and which are simply moments of delight worth sharing on social.
Collectively, rather than ask our friends in the fourth estate to write stories about the company, its people and our priorities, we simply write them ourselves—always guided by, always learning from, always finding new ways to engage our readers and followers. That last bit is key: Our driving mantra with Journey stories is to engage our readers, to excite, to delight and to even occasionally challenge. Our preeminent benchmark for success, therefore, is not the number of eyeballs, clicks or impressions, but shares. A story spread via social is a story read, and readers share if they care.
---
Learn more from Doug Busk at The Social Shake-Up, which will be held May 22-24, 2017, in Atlanta. Brand communicators from Coca-Cola, Dunkin' Donuts, the Atlanta Hawks, Arby's and many more will speak on a breadth of topics from content marketing to measurement to Snapchat strategy.
---
If "shareworthy" is the mantra of our storytelling, its content mission is to make a difference for the business. That is a balancing act, but one we increasingly refine thanks to reader feedback via social media shares, surveys and comments. Our editorial calendars globally center on passion points for the company: brands, the business, culture, food, history, innovation, sports, sustainability and more. These stories always begin and end with the people at their heart. Perhaps not surprisingly, the best way to humanize a global company is via human perspective.
Through this synthesis of a people-centric focus and stories that make a difference for the business, we work every day to produce stories that not only expand our reader base, but also challenge, delight and inform it. As social media spreads stories, both real and false, on brands every day, Journey represents our collective best foot forward to jump into the conversation—not to own, dominate or embellish—but to simply take part in the global digital dialogue with a voice that is uniquely Coca-Cola's.
Doug Busk is responsible for setting the vision and evolution of the Coca-Cola Journey and Coca-Cola Unbottled storytelling platforms, growing and evolving Coca-Cola's corporate social media channels, leading the development and execution of digital training and capability-building for global public affairs and leading a high-performing social and digital team.
Connect with Doug: @dbusk