BuzzFeed Food captured the most Facebook shares of all U.S. brands in 2015, with 91% of its 50.1 million shares coming from video posts, according to Shareablee data supplied to PR News. These were mostly brief videos showing simple recipes. The takeaway for PR pros in all industries: posting brief videos with easy, useful tips is a recipe for success on Facebook.
Recipes accounted for five of the year's top 20 Facebook videos, including TipHero's omelet muffins, Tasty's mozzarella-stuffed, slow cooker meatballs, BuzzFeed Food's pizza cone and Tasty's chocolate cream cheese-stuffed monkey bread. The most-engaged Facebook video of 2015 was a TipHero recipe for apple roses. That 74-second video's basic instructions have generated nearly 8 million total actions (likes, comments and shares), 73% of which were shares.
This quick, ephemeral content will be even more valuable for brands adjusting their social strategies to accommodate live video features, such as the new Facebook Live.
In 2015, sharing of U.S. brands' Facebook posts grew 124% vs 2014.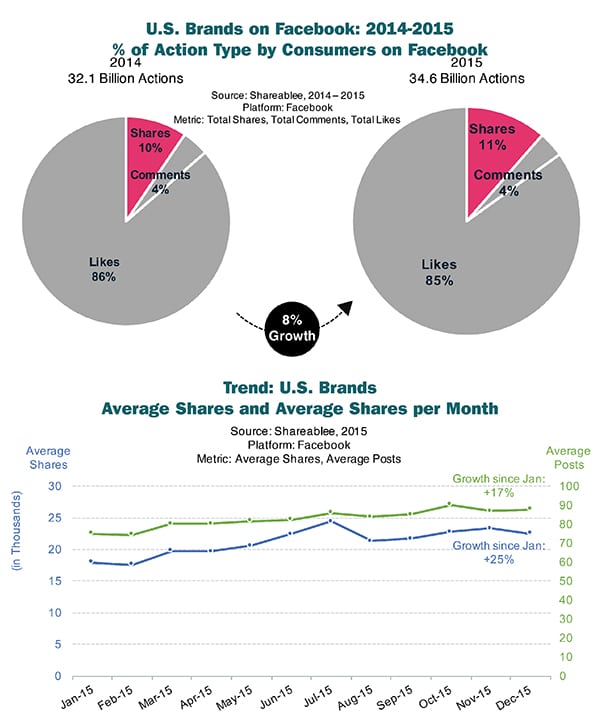 This article originally appeared in the January 11, 2016 issue of PR News. Read more subscriber-only content by becoming a PR News subscriber today.