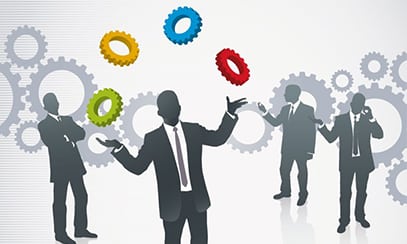 Understanding your customer is no easy feat, and in today's competitive landscape it's only become more complicated. But there's hope! There is an insightful tool to help companies and CMOs gain a deeper understanding of their target audiences with a goal of improving the organization's bottom line: social media.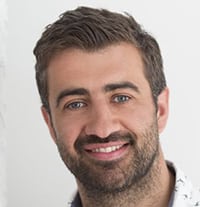 Social is often overlooked as an important marketing tool; after all only 20 percent of CMOs use social media for any kind of customer engagement. Social intelligence holds valuable ROI and can help generate tremendous brand influence in the marketplace; not integrating it into marketing strategy is a huge missed opportunity. Engaging on social media with customers can breed insights, build upon existing relationships, foster new relationships and can be used by brands as touchpoints in sales cycles. Not to mention the valuable competitive insight, brand share of voice, and numerous other publicly available data insights available. If one only knows where to look.
Insights from social data are the best friend of any "social CMO"  (defined as a CMO who has immersed himself/herself in social data, procuring insights to influence the performance of core business operations). Social data insights can enhance business performance and allow for a more targeted approach to marketing. That's why it's time for CMOs to roll up their sleeves, make peace with social, and dig in to the wealth of knowledge and power it can offer them.
But at the end of the day, in business we all have to show ROI. So how exactly does social lead to dollars? There are four key elements at work when a CMO is tuned into social that will ultimately lead to better business performance and brand influence.
Social Builds Customer Relationships
Calculating the actual numerical ROI value of any kind of social intelligence is difficult. However, sales and monetary transactions make up only a small part of the customer journey; the very end of it. How about the beginning of that journey? What are the tools you have at your disposal to help move your customer toward a purchase?
Social listening is a perfect example. It can act as a catalyst to create stronger bonds between customers and a brand. CMOs need to start using social data to build out those customer relationships and strengthen customer communities. The monetary win comes only after those relationships have been formed. Social can be viewed as an investment rather than a hard data point in sales. It's a critical tool to achieve an initial and continued direct customer connection.
Social Helps Turn Customer Complaints into Dollars
Never underestimate the power of customer service – especially when it finds its way onto the likes of Twitter, Facebook, and online forums. Lithium Technologies found that 53 percent of customers who ask a brand a question on Twitter expect a response within one hour. That percentage goes up to 72 percent if the post is a complaint. This is definitely a problem because responding to complaints via social is not top priority for many brands - only 11.2 percent of retail brands respond to questions within one hour. It's very easy for a brand to acknowledge a customer complaint via social and not paying attention can cause an unnecessary disaster for a brand's reputation if it gains traction on Twitter or starts to trend. Instead of looking at social media as a nuisance, CMOs can capitalize on these inbound (and very public) complaints by making sure they respond swiftly and considerately. By doing so, it can shed positive light on a brand's customer service. And the better a brand's customer service is, the more likely their customer will spend money with that company. That's the investment in social at work.
Social Helps Market Products
Socially savvy CMOs have an edge including the ability to identify, categorize, and utilize precise audience targeting by way of geographic customization and segmentation. A social platform helps foster discussions and CMOs can gain valuable insights by collaborating with their customers and learning about customer views and preferences. CMOs have the ability to tune in to the pertinent conversations and can glean important insights from this chatter. The insight can help illustrate a more accurate customer journey and put the CMO in the shoes of the buyer.
Social Helps Humanize a Brand – Making it Relatable AND Relevant
Social listening is a cost-effective way of getting in touch with your key audience. Elements like real-time feedback and one-on-one communication really help drive a brand's messaging forward in a more personalized and modernized way. CMOs need to understand that social is their ticket out of the dark abyss of customer detachment and their best chance for brand authenticity and transparency.
Will McInnes is CMO of Brandwatch. Follow him @willmcinnes