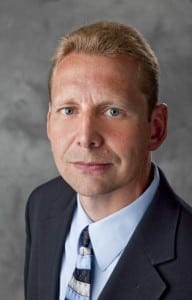 In the current pecking order of the major social networks LinkedIn is invariably considered a bit of a geek compared with its cool siblings like Facebook and Twitter.
It comes with the territory, what with LinkedIn being looked upon as a media vehicle for the B2B sector while Facebook and Twitter are considered the go-to social networks for consumer brands.
But as the social web evolves being considered uncool has seldom seemed so sexy.
According to an article in The Wall Street Journal, LinkedIn Corp.'s stock continues to soar, closing at an all-time high of $168.55 on Wednesday.
LinkedIn said page views rose 67% from a year earlier, the company's highest growth rate in 2012, the Journal said, adding that data from comScore shows that LinkedIn has bounced between 40 million and 43 million U.S. unique visitors since August.
The article pointed out that while financial analysts are skeptical that LinkedIn can sustain its current trajectory the company's three primary revenue streams—ads, its talent-solutions business and premium consumer subscriptions—continue to grow quickly.
LinkedIn, which rolled out in 2003, is not a "shiny new thing so it often gets overlooked," says Steve Halsey, principal and managing director of PR agency Gibbs & Soell, who works with B2B companies such as Dow Chemical Corp., Harris Interactive and NEII (National Elevator Industry Inc.). "But if you want to drive business value, it's very hard to beat."
Halsey shared three tips on how PR execs can leverage LinkedIn:
> From a business standpoint, communicators can use LinkedIn as an avenue to gain visibility for their brands and position their top execs for thought leadership. It can also be used as lead-gen tool for companies and PR agencies alike
> As a client tool, PR pros can have a big impact by showing companies how to use the platform so they're targeting the right groups and tackling relevant topics. "We charge our teams to monitor certain topics that can feed back into clients' PR programs," Halsey says. "It's a really good way to take a pulse check."
> PR reps can use LinkedIn to amplify their messages. "Since LinkedIn has the ability to syndicate [your message] on Twitter you get broader exposure by" originating your message on LinkedIn, Halsey says, adding that LinkedIn is a time-saver, as well. "The same applies to corporate [PR] execs."
Anything you would like to add here?
Follow Matthew Schwartz: @mpsjourno1