Peter Morrissey – Morrissey & Company (1953-2012)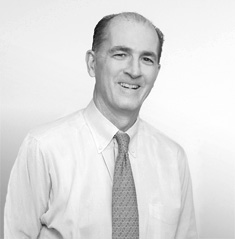 With a legendary career spanning 32 years, Peter Morrissey was far more than a reputation expert, professor, entrepreneur and sportsman. He effectively built a communications career around the Hippocratic Oath: "First, do no harm."
Morrissey joined Clarke & Company Public Relations in 1979 and became CEO six years later, at the age of 31. In 1999, he founded his own firm, Morrissey & Company, on the premise that building enduring reputations was more valuable than simple awareness building campaigns. Morrissey advised iconic brands such as IBM, Coors Brewing, Tiffany, and Coca-Cola. But no client was more notable than Johnson & Johnson.
In 1982, during the infamous Tylenol product tampering case, Morrissey counseled Tylenol's leadership, creating what has come to be recognized as the classic model for crisis communications. This incident created a paradigm shift in the way communications professionals handle crises, and for the past 30 years Morrissey's approach has been to be taught in schools and courses around the world.
Morrissey joined the faculty at Boston University in 2004 as an associate professor in the College of Communication (COM), teaching classes in crisis, corporate communication, negotiation, and conflict resolution. He took his greatest pride in teaching students to explore creative solutions and search for entrepreneurial opportunities to start new businesses and re-brand those that had gone stale.
With his passing this summer, the public relations profession lost a great icon. Morrissey was not only a leader and trailblazer in the industry, but is remembered for his appetite for work, for the joy he found in family and friends, and for his capacity to revel in the goodness of life. —Scott Van Camp