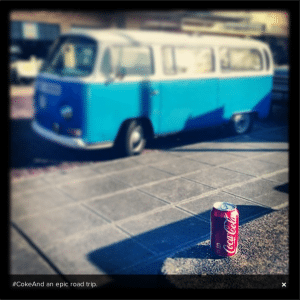 Instagram introduced a tagging feature this week that will allow a brand to directly connect with its stakeholders. The product is still ad-free, but several large companies have integrated it into their digital strategies. The new feature allows users to tag other users—similar to Facebook's photo tagging, or Twitter's @ mentions.
Instagram is a Facebook-owned service that has around 100 million monthly users. Marketers and communicators have been busy experimenting with ways to leverage the network to expand their reach. Still, like any social network, Instagram needs to be used appropriately, with the organic feel that vast numbers of users want. So here are some tips to help ensure your Instagram strategy is on point:
Exercise calculated spontaneity. It may sound contradictory, but it is important to consider that Instagram is a platform for user-generated snapshots, so the images you post should reflect that style and approach. At the same time, you want to be sure your snapshots are well planned and brand-focused—it's a delicate balance.
Remember that users skew toward a younger demographic and the content typically aims to be current and hip. It's okay if your brand isn't edgy, you can still find a way to make your content fit in. With the right filter even a seemingly mundane image can be transformed into hipness.
Instagram is ad-free and users know it. Thus, your brand's approach must have an authentic feel. The last thing you want to do in this space is post blatant advertising.
Build relationships with the users, and encourage them to internalize your brand with an unforced approach.
Promote and share content. Like with Twitter, users will appreciate your recognition and personal connection. If a user promotes your brand in a way that fits in with your mission then use it to your advantage by sharing and promoting the post.