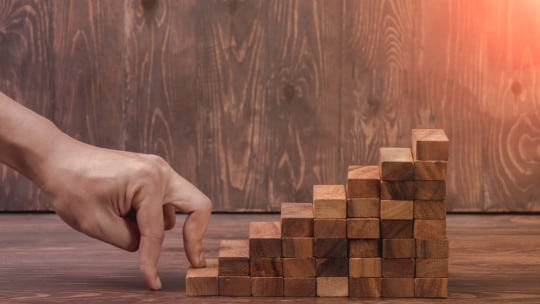 When it comes to your first PR job, take it one step at a time as you start climbing the ladder. After all, PR requires that you juggle several disciplines simultaneously. You'll need to understand how social media works; you also likely will interact with the press. And you have to communicate with executives at brands, either as colleagues or clients. PR also involves internal politics – both at the brand or PR agency you work for, so you'll need to understand those skills as well.
It's a lot to learn when you are starting your PR career. But there are new and old steps you can take to help jumpstart and grow your career.
Journalism Helps: Knowledge of journalism is a big plus for PR pros. Those in PR without a journalism degree or even just some background often are at a disadvantage when working with journalists, as they may know their role as PR pros, but lack a deep understanding of how journalists work and what they need.
To get up to speed, immerse yourself in media. Read and interact with journalism-related social media feeds. Follow journalists and publications online. Participating in digital communities and learning multi-media skills will beef-up your resume and media savvy.
Read everything about communications and journalism you can find. As you're reading this post, I will assume you check prnewsonline.com regularly. Good. In addition I read Brian Stelter's CNN Reliable Sources e-newsletter. For longer articles I look to the Columbia Journalism Review. And I listen to "On the Media" on WNYC radio; it's also available on 400 public radio stations and via podcast.
Advice for Journalists Contemplating PR: If you are a journalist thinking about going into PR you already have a critical part of the equation in hand (see above). But you must decide if you are prepared to be on the other side of the story. No longer will you be asking questions, instead you'll be pitching and spinning. Only you can decide if the switch is right for you.
The First PR Job: Your first job in PR may not be glamorous, but it's a start. Having social media skills and multi-media know-how will help you land a job; working hard, learning constantly and figuring out the best ways to interact with colleagues at your company or agency will help you keep the position. If you're at an agency, client relations are critical; take advantage of every opportunity to communicate with the people and companies you represent. The first job is a steppingstone. If you are at a brand you will learn how to sell. If you can sell a brand – and in essence PR is selling – that experience will serve you for the rest of your career. So learn branding inside and out.
Find a PR Mentor: Mentors can help on many levels. Find someone who has been around PR for a while. Watch how they comport themselves during internal meetings and follow their lead when interacting with colleagues and others. Mentors can be invaluable resources to help you understand internal politics.
One of the best pieces of advice I got from a mentor early in my career was how aggressive to be in getting executives to respond to media requests. The answer: Explain in detail the importance and potential benefits of the opportunity, but don't force the issue – in the end, the decision is up to the executive.
Pick a PR Specialty: There are a lot of segments in PR, whether it's at an agency, corporate or non-profit. You may have a sense of which is best for you or you may need to talk to PR pros in each sector to help you decide. You also should have a sense of who you are in PR: Are you a social media specialist? A tech PR expert? A crisis PR guru? Or a professional services PR specialist? Finding a niche will help you establish a professional identity and focus your career.
Your Next Job: One time when I switched jobs a PR pro asked me during day one of the new job, "So what's your next job after this one?" He was telling me to have a plan. So think of what you want next, but make sure you do so while keeping your head in the job you're in currently. Talk to people in the business. Join PRSA and other groups. Use LinkedIn and network and employ your PR skills to get that next job.
Remember, the first PR job can lead you to where you want to go in PR.
Andrew Blum is a PR consultant, media trainer and principal of AJB Communications. Follow him: @ajbcomms