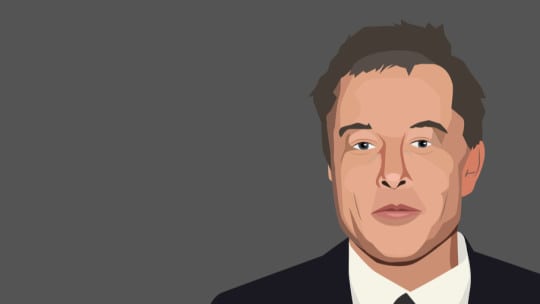 On the whole, communicators likely prefer a press-friendly CEO as opposed to one who's media-averse. Going a step beyond that, some business analysts argue CEOs have a duty to speak out about issues.  Nearly 50% of millennials agree, a 2017 Weber Shandwick survey shows. On the other hand, when the CEO's mouth overshadows the brand and hurts it, communicators often reach for aspirin.
Exhibit one is Tesla and SpaceX chief Elon Musk.
You may have read about tweets Musk issued during a recent weekend. He was responding to criticism from a British diver who played an important role in rescuing the 12 young Thai boys and their soccer coach from a watery cave. Musk offered and delivered a mini-submarine, intending it to assist in the rescue.
After the boys were saved, the diver, Vern Unsworth, 63, labeled the submarine "a PR stunt" that "had absolutely no chance of working." Unsworth, a British national, added unkindly, Musk should stick the submarine "where it hurts."
Unfortunately Musk took the bait, tweeting rebuttals (pun unintended) during the weekend of July 14-15, claiming the sub could have helped and ending with, "Sorry pedo guy, you really did ask for it." Perhaps Unsworth asked for it, but Musk is a CEO of a public company, which constricts, or should, his freedom to say certain things in public or on social.
Investors Abhor Erratic Behavior
The morning of the first trading day after the "pedo" tweet, Tesla shares fell nearly 4% as investors, who detest uncertainty, questioned Musk's seemingly unstable behavior. Musk apologized and removed the pedo tweet, although you could argue the damage was done.
A Musk supporter, James Anderson, a partner at the investment firm Baillie Gifford, urged the Tesla chief to keep his eye on business. "We are very supportive, but we would like peace and execution at this stage," Anderson said. "It would be good to just concentrate on the core task."
Anderson and investors may have a point. It's not like Tesla is (pun intended) hitting on all cylinders. It lost $2 billion in 2017 and shares dropped nearly 100 points in late March. As we write, Tesla shares were plunging on a Wall St Journal report this morning (July 23, 2018) that the company is seeking refunds from suppliers so it can show a profit. Tesla shares are off than 4% in 2018 and nearly 10% in the past 12 months, according to MarketWatch.
It's possible the sub was a PR stunt, perhaps to deflect coverage fromTesla. It's impossible to know, although another incident seems to illustrate Musk's interest in deflection. As communicators know, deflection can be complicated and requires careful planning. The story below illustrates this well.
Anonymous No Longer
A deflection attempt the same weekend as the pedo tweet put Musk a bit deeper in the soup. It seems Musk, who projects a progressive image, donated $6 million anonymously to the Sierra Club. Then came a July 14 report in Salon that Musk also sent money to a group seeking to maintain a Republican majority in the House of Representatives. To quell that story, Musk allegedly phoned Sierra chief Michael Brune that day, requesting he tweet about the source of the $6 million gift and that he (Musk) is a friend of the environment.
Apparently without consulting his board, it was a Saturday after all, Brune complied. This in turn caused a stir at Sierra Monday, as staff blasted Brune for taking money from Musk. Part of their ire was related to another sticky situation. Workers at the Fremont, CA, Tesla plant are attempting to unionize. Apparently Tesla is pushing back. This is a problem for Brune, who also is co-chair of BlueGreen alliance, a union and environmental group.
A Musk communicator said his boss is "committed to backing the Sierra Club in its fight for clean energy and recently asked [it] to make his support public to reaffirm the sincerity of his commitment."
Sierra refused comment.
Seth Arenstein is editor of PR News. Follow him: @skarenstein