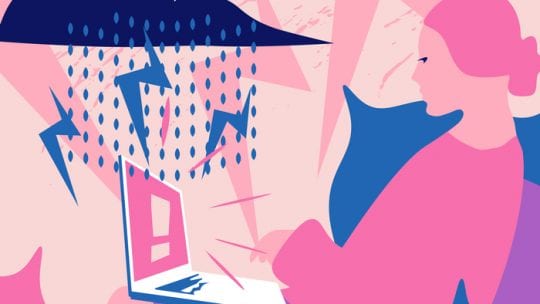 With The Social Shake-Up Virtual Spring Tune-Up coming April 21, we're introducing readers and soon-to-be attendees to this year's speakers. The SSU Spring Tune-Up will showcase the latest social media features and how communicators are using them.
In this interview, Susan Chang, head of social media at Dropbox, focuses on how social media managers can avoid burnout.
PRNEWS: How can social media managers on the verge of burnout avoid it?
Susan Chang: The best way for social media managers to save themselves from burnout is to know how to set boundaries. We have to shut off our digital devices so we can quiet our minds and physically detach ourselves from our screens.
To some, this means setting boundaries where you are not reachable between a specific set of hours each day, so that time is yours to own. For others, this means taking two weeks of vacation where you do a digital detox and leave your phone at home.
Someone who sets good boundaries also knows how to create contingency or coverage plans, and effectively trains other people at their company so they can take over should a social media emergency or crisis happen while they are unreachable.
PRNEWS: How can others on the brand team help social media managers avoid burn-out?
Chang: Simply checking in and asking how myself or my team is feeling is very meaningful to me.
But, I also think it's our job as social media leaders to set a good example for those who might be suffering from burnout. Instead of looking to others to give you help, you have to start by helping yourself. This means managing up and being transparent with your boss on how you've been hanging on by the thinnest of threads when it comes to your mental health because of the stress that a social media job can bring.
This means saying no sometimes to requests from other teams that feel off-brand or counter to your social strategy. This means taking time off when you know you need it.
Once you start making these things a regular practice in your professional life, your teammates in social media will see this and hopefully follow suit. Let's normalize social media managers not only taking days off, but also knowing that they are unique and valuable assets to a company.
PRNEWS: Has the pandemic highlighted social media managers' role in building reputation? Will this change as the world emerges from the pandemic? 
Chang: One of the few silver linings of 2020 was that it exposed how indispensable a good and responsive social media team is to a company's brand health and image. Social media played a critical role in global movements like Black Lives Matter and was a primary way people consumed updates about COVID-19.
As people spent more time on social platforms, they started to look toward brands to join in on these conversations. Nowadays, consumers look to brands not only to provide a good product, but also to see if the brand's values align with their own. This expectation meant brands needed to have a POV on topics around race, politics and health in 2020 and had to state opinions they've likely never vocalized before.
Social teams were responsible for drafting and releasing messages that represented their brand's POV on very sensitive, and often divisive, topics. These messages had to be handled with care and tact, and the decision-making around this type of work often involves the most high-profile executives at a company.
As I look at 2021 and beyond, I hope social media teams will continue to be relied on, and heavily invested in, because this past year showed how critical social programs are to a company's relevance and financial success.
To hear more from Chang and dive into the latest social media features and use cases, register today for The Social Shake-Up Virtual Spring Tune-Up, with sessions on-demand following the conference.