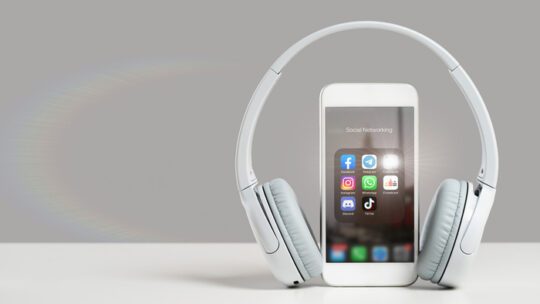 [Editor's Note: Jim Nickerson and entertainment journalist Dave Quinn built a community of 9,000 followers (#ClubBravo) on Clubhouse in 90 days. They will be joining us live at The Social Shake-Up, September 22-23 in Atlanta, to share their top social audio takeaways.]
For PR and communication pros, social audio might appear to be a shoulder shrug.  Traditional creators expected they could seamlessly port their communities over from other social platforms to Clubhouse and find immediate success. Agencies and brands were trying to figure out how to use the power of voice to grow brand awareness and customer base. Many found themselves disillusioned; they left platforms and turned their backs on the technology.
Yet the social audio sector is only now finding its footing. And there is no better time for PR and communicators to do a deep dive into this summer of social audio. Here is a brief recap since I wrote last on this site. 
Clubhouse: Continues to Lead
After a challenging spring that saw Facebook and other legacy tech companies attempting to copy some of the platform's features, Clubhouse continues to build on its first-mover advantage. A successful global rollout was a success. It resulted in more than 10 million new users on Android alone, and global growth continues.
New features are rolled out regularly. The number of rooms created on Clubhouse daily has climbed from 300,000 in May to more than 600,000 now.  At the same time, the core Clubhouse community remains fully engaged. Clubhouse users spend 60+ minutes/day on the app.
Twitter, Facebook, Spotify, LinkedIn: Rush to the Center
This summer, almost all the major social media platforms moved quickly to offer social audio, with varied success.
Using its engineering might, Twitter did a great job building the Spaces product quickly. It went public May 3 with simple functionalities like emojis for all, showing reactions to speakers and a desktop version. Spaces engineers can often be found in live rooms, soliciting feedback. Brands have found some success partnering with journalists hosting news and other few-to-many style rooms.
Facebook Live Audio Rooms launched June 21, focusing more on fostering relationships with the influencer community. Facebook is setting up a program to pay $1 billion to creators through the end of 2022, part of an effort to bring creators onto its platforms.
That same week, Spotify launched Spotify Greenroom, a mobile app that allows Spotify users worldwide to join or host live audio rooms. There's also an option to turn those conversations into podcasts. The rollout sounded a brief misfire—its gem gamification strategy became the sole focus of people using the app—and Greenroom had to quickly pivot.
The platform that seems most likely to benefit from its baked-in social audio functionality is LinkedIn, which says its development of an audio-based networking feature came about because members and creatives sought more ways to communicate on its platform. Still, nothing has been announced.
Social Audio 2.0: Short-Form Audio
The next generation of social audio platforms center on short form: micro-audio recordings or short-burst podcasts that run from 15 seconds to a few minutes. Short-form audio is easier to share, cheaper to make and less time-consuming. And while Facebook is experimenting with Soundbites, an audio burst feature, and Twitter has voice tweets that can be as long as 140 seconds, startups are innovating and finding new ways to use social audio.
For example, Quest is a short-form audio app focused on career advice.  ililli is gaining foothold in the medical and pharma spaces. Beams allows collaboration on micro-podcasts, while Racket also provides social audio collaboration functionality.
Social audio is becoming a robust sector that continues to grow and innovate. I'll be sharing much more about social audio this September at the Social Shake-Up Show.
Jim Nickerson is co-administrator of #ClubBravo and a lead instructor for digital marketing at General Assembly