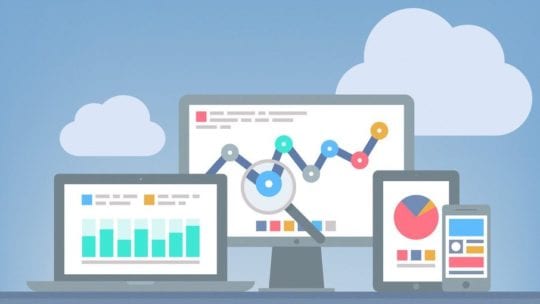 Demand for public relations agencies continues to grow. But with the entire concept of strategic communications quickly evolving, the business model of the agency needs to be reassessed and, often, modernized and right-sized. Here are some considerations as a jumping off point.
Expand Service Offerings and Build to Flex
Agencies need to know exactly what businesses they're in and what businesses they should be in. The latter is particularly important. Most agencies are grappling with the convergence of earned, owned, paid and shared communications functions, so there's an imperative to offer an enhanced menu of services to meet clients' growing needs.
"Full service" can come in a variety of forms. It's the agency's responsibility to deliver outstanding work product at an agreed-upon rate. But that doesn't mean that a firm must do everything in-house with full-time employees.  Agencies can offer clients services that – provided full transparency and client acknowledgement – utilize consultants, partner agencies, subcontractors, vendors and white labels.
For most firms, such a "built-to-flex" structure may be advisable.  In its most basic form, this entails maintaining selected robust core functions full-time, in-house, while building a finely tuned, outstanding network of trusted external service providers that bring key specialized expertise that may be too expensive to maintain on the permanent payroll.
In order to be effective beyond one-offs, these relationships should be highly developed and nurtured so that the lead agency has good command of the nature of the work, is able to nimbly and correctly delegate designated tasks and has the requisite skill to give big-picture strategic counsel and project guidance, as well as review work product and manage workflow.
Junior agency personnel should be trained initially as generalists but exposed as early as practical to all the discrete market segments in which the agency does business. Given ongoing trends toward insourcing and virtual offices, agency staff should be comfortable working effectively in a variety of different structural circumstances.
Pricing, Scope and Internal Cost Alignment
Clarity and precision are essential in respect of both an agency's fees — whether based on a retainer, blended hourly billing, pay-per-performance, plus-up incentives and/or hybrid combinations — as well as the scope of services the agency is providing.
A well-crafted scope of services need not be a hyper-granularized itemized menu such as cost per written word. But it should do better than merely listing "media relations" and slapping a fee next to it.  The core elements of a robust media relations function should be outlined, and agencies should actively seek to explain the rationale behind the fee.
The agency must be ruthlessly effective in analyzing its cost of services according to the type of work and the personnel performing it. Agencies cannot survive in the business of significantly and consistently over-servicing accounts.
Performance Pricing Isn't a Panacea
While as an abstract concept the notion may be trendy, most earned media agencies should be wary of pure performance-based compensation models (arrangements in which the agency is paid if it's successful in meeting predetermined criteria).
Usually, one-off, ad-hoc placement is bad strategy that doesn't yield sustainable results. It's almost always in a client's best interest to use a firm that will, upon retention, develop a comprehensive strategic communications plan tailored to accomplish the client's specific business objectives.
The planning process represents a significant upfront investment by the agency. Over the long run, it's likely not viable for firms to make that investment without the assurance of at least break-even compensation. 
Knowing When and Where to Pitch  
Most agencies would do well to comprehensively review their policies guiding pitching prospects. Agencies that commit to compiling customized pitches for every prospect who asks, or in response to any RFP received, are making continual inappropriately massive investment in potentially low-probability, low-reward and undifferentiated outcomes.
Agencies need to be selective and should devote the time and effort to creating a great default pitch, substantial parts of which can be routinely repurposed.
They should also select which potential clients to pitch in line with established criteria, which might include questions like:
Is the agency the incumbent?
Has the prospect specified the budget?
Does the agency specialize in the prospect's category?
Does the agency have relationships with the prospect's key decision-makers?
Does the size and location of the industry seem on par with what the prospect is looking for?
How much will it cost to pitch well?
What is the anticipated lifetime value of the client if the account is won?
A rough rule of thumb: compare the estimated lifetime value of a client, multiplied by the expected probability of winning the business – i.e., the expected return – against the associated costs.
Evaluating Strategic Money-Losing Accounts
Agencies need to be systematic and thoughtful in considering which, if any, new clients are worth taking on at a short-term loss in order to facilitate longer-term gain. Doing this too often is a recipe for vanishing profits.
But there are situations where the means justify the end: genuinely unique and fast-tracked early stage firms, accounts that give the agency access to entirely new market segments and accounts that offer unquestionable validation of key public-facing value propositions may qualify.
Managing Metrics and MarTech
Now more than ever, agencies need to clearly communicate with clients over how success is measured. This extends beyond simply selecting which metrics will be tracked. Clients have become justifiably concerned with quantitative assessment of return on investment.
At the same time, agencies need to be clear with clients that in all but the simplest cases, the production of an accurate ROI estimate is a complex process that requires data inputs from the client side.
Regular and reliable reporting is a reasonable expectation that both sides should embrace. But there needs to be a true meeting of the minds to optimize reporting mechanisms.
With the number of MarTech products expanding at breakneck pace, agencies need a considered approach to investment in new technology. Speaking with clients and prospects can be a hugely helpful source of relevant information.
Firms want to minimize fixed costs without sacrificing quality and that's best accomplished by using high quality tools that gained market share can be expensed to a broad cross-section of clients, that and which may be useful in the agency's own marketing efforts.
Good Business Judgment Is Evergreen
Data and empiricism are essential. But there's also no replacement for outstanding business judgment. No matter how precisely drafted a contract, no matter the strength of agency-client communications, case-by-case situations will arise in which management well need to exercise discretion. A long term, highly valued client is virtually always permitted a bit of scope creep here and a haircut there. A new client who hasn't managed to pay the first monthly retainer may not be so entitled.
Matt Bergman, Esq. is principal at BlindBrook Consulting, a business advisory firm and senior counsel at MarinoPR, a nationally ranked full-service strategic communications firm.