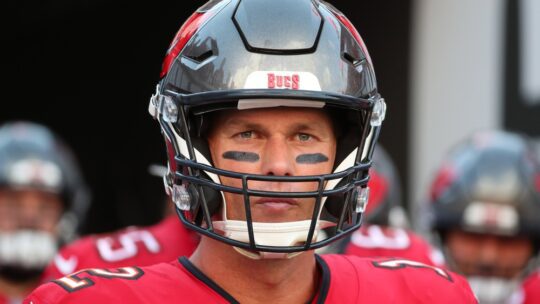 Feb. 1, 2023, will never be remembered as a slow news day. Not only did future Hall of Fame quarterback Tom Brady announce his retirement from the NFL (for the second time), but Beyoncé revealed her Renaissance world tour, launching a tidal wave of excited response across social media. 
In both cases, the individuals made social media announcements in their own styles—with audiences receiving information in a casual way.  A master of sly, simple messaging, Beyoncé posted an image on her Instagram account. Brady, who in recent years has appeared more frequently on social media, announced his retirement with a simple, personal selfie video, lasting less than a minute. 
Truly grateful on this day. Thank you 🙏🏻❤️ pic.twitter.com/j2s2sezvSS

— Tom Brady (@TomBrady) February 1, 2023
The delivery of major announcements depends on the subject and audience. However, less is more seems the trend in popular culture—with long-winded, formal, jargon-filled statements becoming less relevant.
Of course, sometimes a formal tone is necessary—during a public health crisis or for a product recall, etc. But most celebrity announcements seem to favor a short inroad—possibly followed with a link driving audience members to further information.
For this edition of Top Five, we asked communicators for their best practices when making a major announcement. Here are the top answers (in no particular order).
Tip #1: Connect with your biggest audience
Kristelle Siarza, owner and CEO, Siarza: 
"There's no wrong or right platform to release a major announcement from a public figure, as long as it's released on a platform with the largest follower count. If you compare Taylor Swift's album release and Beyoncé's album drop, it's fascinating how each timing of delivery depended on the expectation of the public figure's community. Taylor chose to release Easter eggs and build hype, which is very normal for Swifties. The BeyHive expects the here it is moments from the queen."
Tip #2: Partner with a trusted outlet
Priscila Martinez, founder, CEO, The Brand Agency:
"When releasing big news from an A++ personality, you need to ensure all messaging points are kept intact. Entertainment media likes to report on things that will get clicks, but sometimes those story highlights are in contention with your campaign message. 
We work with a trusted outlet and allow them to release first, in exchange for more real estate and a guarantee that our must-mention messaging points will make it in the story. This way, when other outlets are referencing this exclusive, they essentially end up regurgitating our talking points."
Tip #3: Reach Gen Z
Alexis Lipnicki, media director, Next PR:
"When planning a big announcement on behalf of a public figure, it's important to consider the news you're announcing and its intended audience. Are you launching a product or making a major announcement geared toward Gen Z? Try announcing it with a fun video on TikTok. Your announcement will get stitched with reaction videos from influencers globally, giving the announcement long legs and staying top of mind for more than the standard 24-48 hours seen from a traditional press release." 
Tip #4: Have your follow-up ready
Eric Yaverbaum, CEO of Ericho Communications:
"When making any significant announcement, the most important step, regardless of how big of a public figure you are, is to have a plan that considers any and all scenarios associated with the release. This could range from possible public responses, to criticism on social media, to news leaks, and so on.
For instance, take a look at the recent announcement of Beyonce's world tour. Her team had all of the information and contingencies ready for when fans and the press would ask how and where to buy tickets, the tour dates and even a solution laid out in response to recent Ticketmaster purchasing issues."
Tip #5: Make an impression
Adam Ritchie, principal, Adam Ritchie Brand Direction
"There are ways for celebrities to take their career-related announcements up a notch.
When Mötley Crüe announced they were coming out of retirement, reneging on their promise that their last tour was really their last—even having signed a cessation of touring agreement at the time—they released a video blowing up the contract to the tune of Kickstart My Heart. Lying and cheating are 100% on-brand for them, and that content worked gloriously."
Bonus Tip: Control your narrative
Gregory Galant, CEO and cofounder of Muck Rack:
"In terms of platform, an op-ed is a great way to control your narrative while also benefiting from the built-in distribution and audience reach of a media outlet. 
[Social media] is an option too…if you're concerned about leaks, which is a real thing in the case of Tom Brady's retirement news."
Nicole Schuman is senior editor for PRNEWS. Follow her @buffalogal