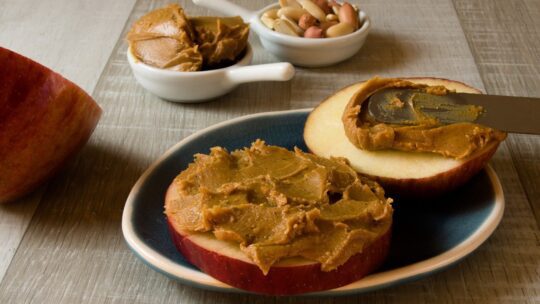 Peanut butter lovers poured out (or maybe scooped out) several jars of Jif this weekend after J.M. Smucker Co. issued a voluntary recall of almost 50 varieties of its peanut butter Friday (May 20). Smucker's move came after a potential salmonella contamination, which the U.S. Food and Drug Administration (FDA) says was tied to 14 illnesses in a dozen states. So far two people are hospitalized. 
 The New York Times reports the FDA found epidemiological evidence of salmonella in peanut butter produced at the Smucker facility in Lexington, Ky.
The FDA cross-posted J.M. Smucker Co.'s announcement on its website, which the FDA did as a public service.
While bad news for many a school lunch and smoothie enthusiast, recalls are not unusual in the food industry and other business sectors. Recalls, voluntary and mandatory, occur nearly daily, for everything from bagged salads to doorbell cameras and treadmills. While recalls may cause people to clean out their fridge and review every recent meal, generally they are not fatal for companies. 
"People are now familiar with recalls," says Gene Grabowski, partner at kglobal, who has communicated more than 200 food, drug and consumer product recalls. "People see recalls every week. At their supermarket, on the cork board....People understand and accept recalls. What they don't understand or accept is the perception that you're hiding something."
Nowhere to Run
Transparency reigns as one of the pillars of good PR. So, it's best to lean into, rather than run away from, a recall. And due to advancements in technology, the federal government, for the most part, makes it difficult for companies to slink away from a product that causes injury or sickness. There are exceptions, though. 
The FDA requires every food company to undergo routine testing for pathogens as part of the agency's food safety protocol. Pathogens can include substances such as E.Coli, listeria and salmonella.
Another way contamination or shoddy products are discovered is through database monitoring. The Centers for Disease Control and Prevention looks for clusters in hospital records to see if groups of people are reporting food-borne illness. 
"When [the CDC] sees a cluster, the FDA then gets involved," Grabowski says. "The FDA looks to  see whether it's peanut butter, lettuce or ground beef, whatever it is, that it's the common denominator. The FDA then looks to see where people were buying the food, and then it traces it from a supermarket or store and back to the manufacturer."
Mandatory recalls came into fashion through the FDA just two years ago, but the agency has used the power of PR for years.
"The FDA had something more powerful than regulatory authority—it was the power of the press release," Grabowski says. "If you didn't do a recall voluntarily [previously], the FDA would issue a press release about it.
Grabowski added, while voluntary recalls seemed an easy out for companies, the reputation damage could become too much to bear. Therefore, those under fire for involuntary recall were few and far between. 
Taking Swift Action
When a recalled product may endanger the public, particularly with a widespread food product, communicators must jump to quick action. The FDA requires a press release and its distribution through a dependable wire service. Grabowski says this actually works in the brand's favor, because of the speed of distribution. 
However, the FDA reserves the right to review all recall press releases. This protects consumers from companies as the agency removes self-serving statements in the release. What's left are the nitty-gritty facts and information needed to protect consumers. The FDA also posts the company's press release on its website to keep things honest. 
"If your press release that you put out is different from the one on the FDA website you look pretty awful. So nobody does that," Grabowski says.
PR Tips During a Recall
A recall veteran, Grabowski shared top tips for communicators. 
Don't fight with regulators: "You don't find this very often with publicly traded companies, but sometimes privately held companies will try to negotiate with the FDA or fight a recall because it is damaging" for its reputation. "I would advise against that because it just makes the FDA more suspicious of you and belligerent toward you. So, don't don't fight the FDA."
Engage outside counsel. "You need two things; external legal counsel that knows food law, not your general counsel. Do not try to do it with people who aren't familiar with this everyday. The second thing, you need crisis communication professionals. Why would you try to do it with your marketing team or in-house PR staff? Bring in a crisis expert who does it every day. Be like your legal staff. Don't try to handle it internally." 
Embrace the opportunity. While many see recalls as bad, a month or so down the road your company has a clean slate to repair its reputation. "If you do a recall correctly, you have a teachable moment. Because all eyes have been on you. Communicating the recall now is every bit as important as the recall itself. Once the recall is over, you can start marketing and doing social media and take advantage of the fact that people are focused on you...[you can] come out of that recall...with a stronger brand than when you went in."
Nicole Schuman is senior editor for PRNEWS. Follow her @buffalogal