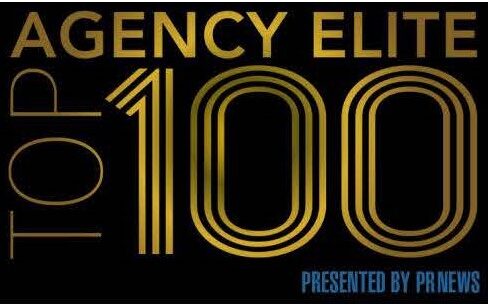 Our second annual Agency Elite Top 100 spotlights the nation's most innovative PR and communications firms of the year.
The list is designed to demonstrate the wide range of industry specializations and core capabilities that public relation encompasses. This year's list highlights firms of all sizes, of all ages (our oldest agency having been founded in 1946; our youngest in 2020), in all regions of the country.
Key specialties include brand building, crisis communications, media relations, public affairs, social media, B2B communications and everything in between. Represented industries include everything from consumer packaged goods, healthcare & pharma, technology, government & politics, nonprofits, finance, education and beyond.
To compile our list, we took a look at a wide range of features, asking applicants about new products, services and expertise offered over the last year. We wanted to better understand how the most innovative and most flexible PR agencies work in an increasingly fast-paced, ever-changing world.
"Flexibility and evolution are two words that immediately come to mind when I think about the agencies on this year's list," says Erika Bradbury, Editorial Director, PRNEWS. "The firms this year stood out for their work on the most important issues of today, including DEI initiatives, social impact causes and COVID-19 relief work, as well as their understanding of the importance of being nimble in an always-on media world."
We asked applicants to put on their "futurecast goggles" and tell us about the top trends they believe the industry will be talking about in the next five years, and we'll be exploring many of these ideas in our future coverage.
Click here for the 2022 Agency Elite Top 100.