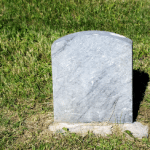 Print ad revenue grew 4% in the third quarter compared with the same period in 2012, and 2% for the year, according to a new report from The Associate of Magazine Media. The news is a reminder that print is still viable, and PR pros shouldn't shirk their responsibility to print players to focus solely on digital media.
With that in mind, here's an excerpt from PR News' "Media Relations Guidebook, Vol. 2" from Alan Krawitz, a communication professional who has worked on behalf of corporations like Arbitron, General Mills and Nissan North America.
"With the tremendous growth of digital, social and online-only media outlets, some public relations and communications professionals may question whether or not the art of pitching editors, reporters, writers and even today's bloggers has significantly changed," he said. The short answer is, 'Not really.'"
Here are three pitching tips, compliments of Krawitz, that still resonate with reporters and editors who pump out content for print products.
> Use photos, illustrations and videos judiciously. Only include them if they enhance your pitch.
> Time your follow up appropriately. Breaking news stories warrant follow up in the first three to six hours. More traditional stories can be given a week.
> Include multiple angles as part of your pitch. Reporters are always looking for a new angle. They are charged with bringing several creative new story ideas that will be attractive to old and new readers every week."
Follow Lucia Davis: @LKCDavis.