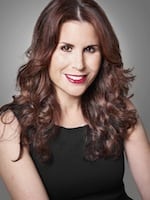 PR agencies are quick to enter their clients in awards programs that showcase the best communications efforts, often taking a back seat to their corporate and nonprofit partners. In truth, a successful PR program crisscrosses agency-client partnerships, and assigning credit can be a delicate political process. For that reason, PR News launched its PR Agency Elite Awards program, which shines a light squarely on the work of PR agencies.
The inaugural awards program recognizes PR agencies in 23 practice areas, including branding, business to business, community relations, crisis management, digital/social media, internal communications, media relations, mulitcultural PR, nonprofit/association and reputation management. All of the finalists will be celebrated at the PR Agency Elite Awards Luncheon on Sept. 10, 2013, at the Grand Hyatt in New York.
In a more personal vein, five finalists have been announced for a special Agency Awe Professional Award, recognizing a PR executive who has raised the bar on the work being produced by her or his agency. The finalists for the Agency Awe Professional Award are Ilene Adler, CEO, Vantage PR; Stephen Bonsignore, SVP, consumer practice, Cohn & Wolfe; Huma Gruaz, president and CEO, Alpaytac Public Relations/Marketing Communications; Michael W. Kempner, president and CEO, MWW; Marian Salzman, CEO, Havas PR; and Daniel Simon, president, Cognito.
Keynoting PR News' Sept. 10 PR Agency Elite Awards Luncheon will be Aliza Licht, senior vice president of global communications for Donna Karan International and the singular voice behind Donna Karan's social media personality DKNY PR Girl. In her keynote address, "The Brand/PR Agency Marriage & The Other Woman (aka Social Media)," Licht will share her insight into what makes a brand/PR agency partnership successful, and how social media has forever changed the dynamic between an agency and a client.
See the finalists for this year's PR Agency Elite Awards.
Follow Steve Goldstein: @SGoldsteinAI