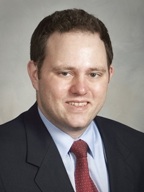 Jason Forget
Mere outputs from measurement tools and strategies can be as meaningless as a data chart without explanations of the values along X and Y axes. Outputs need to be connected to organizational goals—and to make that connection PR professionals must wear their business hats when determining objectives for their initiatives. Jason Forget, corporate reputation manager for GE Energy, says that being in sync with your organization's business goals will clarify which metrics to measure and which tools to use to capture those metrics. Forget will discuss measurement tools, dashboards and more at PR News' PR Measurement Conference on April 18 in Washington, D.C. 


PR News: What are the first few steps PR pros can take in developing a comprehensive PR measurement program?
Jason Forget: Have a clear understanding of what your organization's goals are. Then, determine which communications activities will most directly contribute to that outcome. Finally, develop measures specific to your communications and organizational goals that draw as straight a line as possible from tactics/strategy to outcomes.


PR News: What's your take on PR measurement and the ability to prove value to the C-suite?
Forget: The C-suite expects us to show our value to them through metrics, much like any other part of the organization. Those metrics need to be relevant to the organizational objectives, insightful and, consequently, actionable.

PR News: What considerations should you make in picking the right tools?
Forget: Understand your organization's objectives and find a tool that fits within the budget while also delivering meaningful insights. Consider your organization's geographic operations and growth objectives to ensure the tools you select provide coverage and analysis in each of those geographies, at the media outlet level you need (i.e. tier 1, trade, social, local, etc.).

PR News: What's one key tip you'll give to our audience at the PR Measurement Conference?
Forget: Make sure your communications efforts and resulting measurements are tied to outcomes (organizational results), not just outputs (media or other metrics) alone.

Attend PR News' PR Measurement Conference on April 18 in Washington DC and learn more from measurement leaders like Jason Forget.