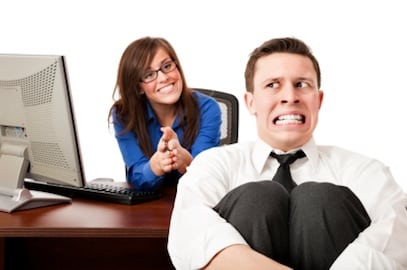 Recently, we asked PR pros how they'd handle an executive who was having a disastrous experience with one-on-one interviews. That spurred the idea: Can PR pros create a perfect interview? We asked the same communicators.
Before discussing the how-to's, veteran communicator Arthur Solomon disputes the premise a bit. Solomon's been involved in hundreds of interviews. He's arranged them for executives and conducted interviews during his early days as a reporter.
"I don't think there is a perfect interview," he says. "The results of the interviews I arranged varied from terrible to very good," Solomon adds. The issue, he says, is basic. Executives and reporters have different agendas. "Communicators and executives want the equivalent of a free ad, the reporter is seeking news."
Alas, 'Is there no perfect interview?' we ask.
He hedges. A near-perfect interview, he says, must contain at least three of the executive's talking points in the finished article. "Usually, an executive is lucky if one talking point is included," Solomon says. And often the result of an interview is a mention of the company's name without any talking points. "This happens when celebrities hawk a product and the entire interview is about the celebrity."
Bullet Points
What's a media relations pro to do? Solomon's go-to is to provide journalists with bullet point-style talking points prior to an interview. He resends them via email immediately after the interview, along with quotes from the executive that weren't used during the session.
Another tip: Solomon tries to arrange interviews with reporters he knows well. Then he takes a direct route: "I ask if they can work in a few of the talking points into their story."
Fortunately, CommCore Consulting Group chief Andy Gilman restores our confidence. He believes excellent interviews are attainable. They're a team sport, he tells us. Teamwork requires a PR person to author a relevant pitch and conduct research so messages are targeted. Team members formulate key messages reflecting quotable answers with supporting facts and data, infographics, photos and videoclips.
"The end result," he says, "is better quotes, higher placement in the story and a reporter who will want to interview your executive again."
After Solomon's admonition and Gilman's more upbeat insight, we press on, dividing the interview into four phases: reach-out, preparation, interview and follow-up.
The Reach-out
Meredith L. Eaton, director, North America, Red Lorry Yellow Lorry, urges pitching not only with the journalist in mind, but audiences. "Why will what you're pitching be relevant to their audience? What will make this a must watch or read for them?"
Eaton's approach tracks with advice from Inspire PR Group president Hinda Mitchell. "Research the reporter," Mitchell says. "What else have they written? Does their tone seem like it will be aligned with what your subject's expectations are? Are there any red flags?"
Adds Solomon, avoid the shotgun approach—sending pitches to many journalists at the same time without knowing the reporter's beat. "Doing so constantly is a sure way to make your pitches unread," he says.
An Exclusive
In terms of reaching out with an exclusive, Jenny Wang, VP, kglobal, says, "If it's an interview meant for an executive to set the record straight on a controversial topic or news story, then you may want to go for an exclusive with a trusted journalist." She recommends trying to negotiate certain parameters beforehand.
One of those is timing. PR pros should pitch exclusives with a time limit, says Solomon. Tell the reporter, 'This is exclusive until ___.'," he says. Another condition is prominence. Offer exclusives sparingly, he says, and only if a reporter guarantees major placement in a prominent publication or TV show.
The Preparation
Similar to food in Dr. Seuss's "A Fish Out of Water," it's important to prepare, but also to avoid too much media training. Despite advocating for preparation, particularly with executives who lack interview experience, Eaton says, "it's important to strike a balance. Over-preparation can lead an executive to feel too rehearsed and robotic." This hurts the executive's ability to connect with an audience and your message.
Adds Gilman, "It's not credible to read answers or sound like you are reading." He has other tips. Since so many interviews today are Q&A via email, he urges formulating factual answers that include a story or example. If the interview is with a trade, Gilman says, work on answers that differentiate you from a competitor.
Be Natural
"I never approved of excessive media training," Solomon says. He prefers "make-the-executive-comfortable" training. This includes zeroing in on tough questions that might be asked. In addition, "Always tell executives they know more about the subject than the interviewer. And, always remind them it's okay to refer to notes and it's not a crime to say, 'I don't know' or 'That's proprietary information.'"
Wang's version of this latter point: "Executives have to keep in mind that everything they say has to be something they're completely comfortable being made public." Moreover, "this is a gimme, but never say, 'No comment.'"
She also advocates de-briefing after each interview.
Similar to the PR pros above, Mitchell and Eaton counsel that prep includes a list of likely questions for the interview. Mitchell also recommends a survival kit for the exec, which include time of the interview, multiple ways to contact the reporter, and the reporter's tendencies.
For Eaton, this means reviewing the journalist's style and previous interactions. "This will give you a feel for any trends to expect, how much they press for more on vague answers, whether they tend to pull in other off-topic current events that you should be prepared to address, or even any distracting quirks to watch out for."
Mitchell likes to brief the executive at least 24 hours in advance, allowing for follow-up. Similarly, PR pros should re-engage the reporter the day of the interview to re-confirm details, Mitchell says.
When Mitchell's executive has an interview with a major outlet, or has the potential to get controversial, she advocates at least one, and possibly several, prep sessions. If it is a broadcast interview, that might also include on-camera coaching with a constructive critique and a second round of camera work.
For Gilman, an aggressive interview demands full-on prep with a list of FAQ's, suggested answers, input from legal or other stakeholders.
The Interview
There are so many issues to consider when it comes to on-camera interviews. No detail is too small. Eaton once had an executive show up to an interview wearing a green shirt. "It blended in perfectly with the green screen, so he ended up being just a floating head." She also counsels against wearing green stripes.
In the era of virtual interviews, via Zoom, for example, many of the basic tips for video interviews apply. "Don't wear a busy-patterned shirt and consider what your background looks like," Mitchell says. "Don't use a virtual background," she adds. They tend to slow or freeze video.
Wang offers a slew of Zoom tips. Keep shiny, flashy jewelry to a minimum—the focus should be on you, not your accessories. Make sure there's not too much light coming from behind you, as that can blur your features. Have your camera set level with your face—you don't want to be looking down which is "an unflattering angle for even the most photogenic people." In a pinch, place your laptop on a small stack of books to help achieve height.
One of the best pieces of advice Mitchell ever got on prepping a Zoom interview was to shut your computer completely off and reboot it an hour before. That clears out excess junk, she says. Beware of what other files are open on your screen in case of screen sharing. On a dual-screen set up, you can consider having key points on a second monitor to reference. "Not to read from, but to reference."
With a phone interview, Eaton says, it can be very helpful to have a PR pro on the line to help take care of follow-up actions like sending through sources, data points or other contacts for subsequent conversations. It's not optional for Gilman. "PR pros should always be in the room or on the phone," he says.
The Follow-Up
Similar to Solomon's follow-up points above, Gilman suggests following up with additional information, infographics, and video. He likens this to a salesperson knowing that follow-up often closes a sale. "The penalty for failing to follow-up on promised information is that you might get cut out of the story," Gilman says. On the upside, your executive is more likely to get interviewed again. Follow-up, he says, is often overlooked.
Wang adds that reporters will appreciate an executive's transparency if he/she calls or emails immediately to correct something they realize was said wrong during the interview. The PR pro, she says, should facilitate the follow-up.
The follow-up sometimes becomes complicated. Eaton had an executive who mentioned a story about a high-profile customer who switched to their product during an interview. The executive reached out to the reporter and asked to keep that off the record. The journalist refused since the request came after she had already heard the information.
"These kinds of missteps can have big business consequences and can't always be remedied in the follow up," Eaton says. "So it all comes back to good preparation."
Seth Arenstein is editor of PRNEWS and Crisis Insider