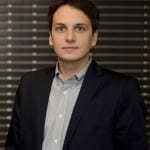 I spoke with Tim Baker, VP of digital strategy at MWW, which was recently named one of PR News' Agency Elite for Digital/Social Media category. The agency was recognized for its stellar work at last year's Samsung Galaxy Note Fashion Week Takeover, as MWW got the new Samsung Galaxy smartphone into the hands of models and other influencers. "We had them snap photos of behind-the-scenes content," Baker said, "and use a lot of the built-in features to highlight what was great about the device." The effort was a huge success, resulting in more than 30 million Twitter impressions and 12 million Facebook impressions.
Speaking of social channels, Baker gave his take on why Instagram hasn't yet eclipsed Vine,  a mobile app owned by Twitter that enables its users to create and post six-second video clips.
"You're seeing two different use-studies of the medium. The Instagram population tends to be a less social media savvy Facebook crowd, whereas Vine seems to have more of that Twitter audience, which is a little more cutting edge," Baker said. "A lot of the creatives are on Vine, doing amazing things with the six seconds. On Instagram, you're not seeing the same quality of video, despite providing users with more than double the amount of time."
He added, "My guess is that tastemakers and comedians will continue to use Vine to cut through the clutter and showcase some innovation. People can tell some great stories in six seconds."
What's your take on using Vine as a PR tool?
To learn more about Instagram, Vine and visual storytelling, sign up for PR News' Digital PR Summit, which takes place at New York's Grand Hyatt on Oct. 16.  
Follow Lucia Davis: @LKCDavis.