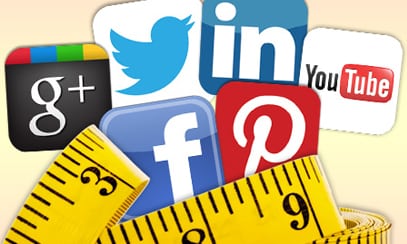 PR has made progress on its measurement journey. Years ago one rationale for entering the PR profession was that it was a good career for people looking to avoid working with numbers. Thankfully, such thinking is rapidly becoming passé. The impetus is digital technology, which spews mountains of data. Since this data is ripe for collection and measurement, the thinking is that nearly everything PR does is measurable.
In addition, more communicators realize that those who refuse to measure are merely guessing at why their campaigns are working or failing. They're also missing insights about how to make their efforts more effective. As Adam Snyder, VP, communications, at Mitsubishi UFJ Financial Group, says, "Communicators used to do a lot of guesswork. Now we have data. So if you're not drawing conclusions and getting insights from data, then all you're doing is guessing."
A Lasting Impression
While it's good news that more communicators are using data, too many continue to measure earned media solely through impressions. In short, they count the number of times people have read articles mentioning their brand.
Share of Voice compares the number of earned media impressions to those of your competitors.
When your goal is raising awareness, knowing how many times articles mentioning your brand are seen is important. Yet measuring media impressions is a start only, most PR pros agree. Arriving at a truer assessment of earned media's effectiveness in contributing to business goals, such as creating brand equity and market awareness, requires more context.
For example, in addition to counting how many times people have seen articles where your brand is mentioned, you could assess the reputation of the publications where the articles appear, says Dan Beltramo, CEO of AirPR, a PR data science company. Are they highly regarded publications? Do their writers have a lot of influence and are their articles shared consistently on social media? Are the readers of these publications in the target audience that your company covets?
Considering Relevance
Communicators paint a more complete picture of earned media when they consider an article's relevance, Beltramo says. Is it an article that mentions your company in passing or does it discuss the brand's key messages, for example?
And what about the article's sentiment? Does it show your company in a flattering light? For example, a coffee brand could show up in a slew of profiles about a serial killer who drinks its coffee. Are those articles a positive for the coffee brand?
For AirPR customers, the company's Power of Voice metric adds context to Share of Voice. Using AI, it factors in a publication's reputation, the relevance of the article measured and its social media hits. It then assigns a score to each article. Still, customers wanted more.
Debut of Power of Voice 2.0
AirPR believes its latest iteration of Power of Voice, which debuts today (March 21, 2019), will please customers. Called Power of Voice 2.0, it's an adjustment of Power of Voice's algorithms. The adjustments will add more weight to the consideration of an article's relevance to a brand, Beltramo says.
2.0 also considers sentiment, allowing customers to drill down "to the article level," Beltramo says. For example, they can look at how 2.0 assigns a score to what might seem to be a negative article. Let's assume the article is about automobile accidents. The article, though, might mention your company in a positive manner. 2.0 weights that when it assigns a value score to the article, he says.
2.0 also is more transparent than the earlier iteration, Beltramo says. A big problem with AI is that it can seem like a mysterious black box to customers. Beltramo says 2.0 features an improved dashboard that offers a view of the various elements that went into the calculation of an article's value. It will make spotting the most influential publications and authors far easier, he adds.
A debate centers on whether or not AI can accurately assess the nuances that sometimes play a factor in sentiment and relevance. Some say the time is coming when AI can handle the job. Others, such as AirPR, believe that day is here. Let the debate roar ahead.
Seth Arenstein is editor of PR News. Follow him: @skarenstein
Note: Enid Maran, managing director at AirPR, will moderate "How to Measure Relevance, Influence and Media Coverage" during PRNEWS' Measurement Conference, April 18, in Washington, D.C.