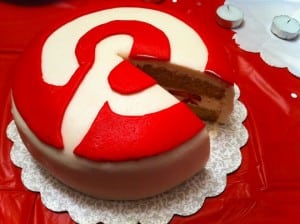 "Happy pinning!"
In a hundred years from now, the phrase may well provide cultural historians with a window into how people communicated with each other at the dawn of the digital age.
"Happy pinning" is the catchall for Pinterest, the photo-sharing website that is all the rage right now among social media connoisseurs.
Since its March 2010 launch, Pinterest has grown to nearly 50 million users, according Digital Marketing Ramblings, with the average time spent on the site clocking in at 14.2 minutes.
None too bad for a website that just celebrated its third birthday.
The goal for PR practitioners, of course, is how to leverage Pinterest in order to boost their brand and grow their audiences.
The following 13 Pinterest engagement tips, courtesy of Natanya Anderson, director of social media for Whole Foods Market, will help you grow your Pinterest audience, even if you don't have beautiful produce to showcase:
> Know your customers' passion points
> Know team's passion points
> Know the data—but in a visualized form
> Provide solutions—in a visualized form
> Always have fun—that's what it has to be about
> Don't let perfect be the enemy of good
> Start building a library of curated images
> Find inspiration all around you
> Take a photography class
> Explore a few good apps
> Build an extended team
> Bring in partners
> Pin video—it's an effective visual medium and great for Pinterest
Are you eager to hear more about how to use Pinterest? Register for our June 13 webinar, "Pinterest & Instagram 101: How to Engage New Audiences with Visual Content."
Follow Matthew Schwartz: @mpsourno1