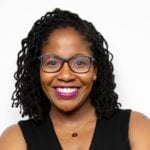 [Editor's Note: The Kapor Center (pronounced Kay-por) intends to make the technology and entrepreneurship sectors more diverse and inclusive. It believes that when tech leaders reflect the country's diversity, they will help close gaps and disparities. We spoke with Jeanette Jordan, Kapor's new chief marketing and communications officer, about its 100 Days of Action campaign and how other organizations can, and should, take a stand against racial injustice.]
PRNEWS: You started at the Kapor Center shortly after the George Floyd protests, at what felt like a turning point. How intentional was your start date?
Jeanette Jordan: The Floyd protests [happened] after I accepted the offer…My impetus for joining was related to
COVID-19, which hit people of color really hard. I felt that this was an opportunity for me to be in a position to help, hire and direct work to people of color.
People may be familiar with one aspect of the Center, but are unaware of how multifaceted we are. We have a VC arm, Kapor Capital, which is focused on social impact investing.
Then we have Kapor Center, which is synonymous with our foundation...We also have tech workplace initiatives focused on advancing inclusion for Black and Latinx talent in the tech industry through connections, community and empowering employees to do pioneering work.
Finally, but maybe most important, is our SMASH program, our 9-12-grade STEM education program, usually done on college campuses.
For 100 Days of Action, I created a brand identity that was a blend of SMASH, Kapor Center and Kapor Capital to show unity from our organization.
PRNEWS: How can the Kapor Center help organizations and industries move beyond posting a black square in solidarity to taking action?
Jordan: We are focused on taking a comprehensive approach. Our research is dedicated to helping people really understand the problem. We have a full line of work around understanding the pipeline problem in STEM and CS education. We look at the problem, the source of the problem, and practical solutions.
We try to walk the talk. We did a #PullUpOrShutUp challenge. 86 percent of our employees are BIPOC. We take our hiring practices seriously...
With 75 people and as many initiatives as we have, we're clearly a high-performing organization. We are doing that largely as a BIPOC organization. So, it's possible, and we want to show that.
Also, we were so excited to announce during the first week of 100 Days the decision to give our employees off on Election Day. We wanted to model that behavior; our chief people officer wrote a blog explaining why we are doing this...and we created a challenge to have others sign an Election Day PTO pledge.
PRNEWS: For organizations that are not ingrained in DEI and want to start, what do you recommend?
Jordan: The 100 Days of Action campaign was designed to do just that. It is really meant to move people beyond the black squares by having daily action. I think of things really as simple as, 'What are you in the position to do with your products and services?'
We are at a time where...there is a big digital divide. I saw a photo of kids the other day squatting outside a Taco Bell for WiFi. It can be as simple as [thinking about] what tech and services do you have? Can you donate hot spots for people who need to be on the internet for quality education? Can you give this one day of volunteering and encourage employees to help people get to the polls, to work at the polls?
We want to prompt people with little things…can you have everyone write a letter and...advocate for justice? Something like that can take five minutes, but [it's about] starting to use your voice, understand what your employees are good at. Simply writing a letter or signing a petition, giving a day off; these are easy and approachable steps.
If you are a five-person organization it might not seem that you can make a difference. But, if we all give five people to the cause, that's millions, and that will be seen. It will be heard, and it will be felt.
PRNEWS: That's helpful for those who don't know where to start. What was the genesis of 100 Days? How is the Kapor Center using its platform to spur action?
Jordan: The nexus of it was us saying, 'What can we do? This feels so big and overwhelming. How can we chip away at this?' How can we, sitting here at the tech epicenter of the world, make sure that we are advocating for people who historically haven't had the resources or the voice to get the resources they need? There are students who want to be online and engaged, but literally don't have the bandwidth to turn on video…How can we help and address this issue?
PRNEWS: For 100 Days, do you have a specific list of actions? Are there recommendations?
Jordan: We have a landing page, justice.kaporcenter.org, that helps get you started...on our social channels we give a prompt every day. We are making this digestible, versus making folks feel like it's another to-do list.
PRNEWS: How did you decide that the campaign should be 100 Days?
Jordan:Between August 17 and the end of the year, there are 100 business days. This work doesn't just stop at Election Day...We committed ourselves to doing this work between now and the end of the year, and we're inviting people to do this with a really simple, loving nudge in a social media post each day.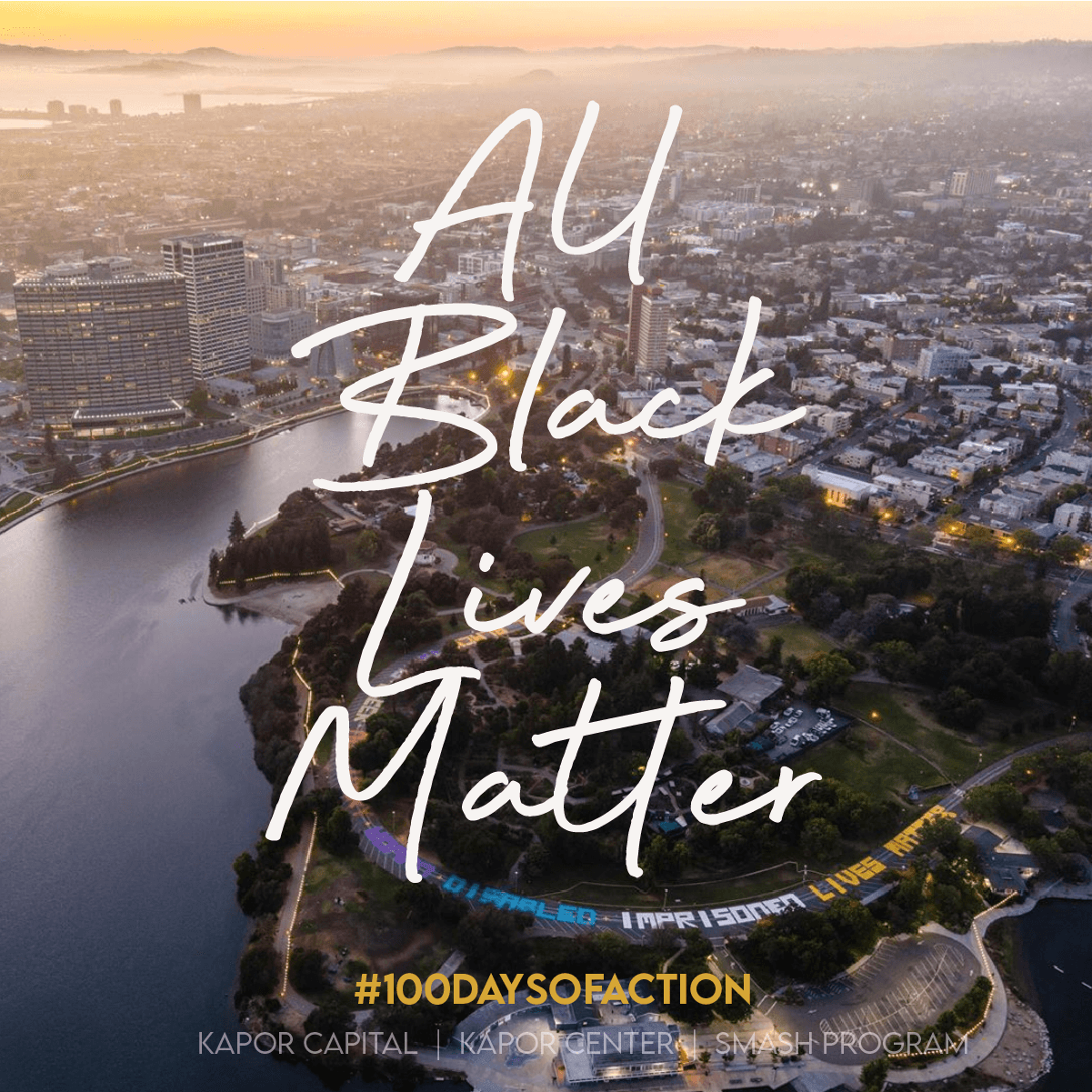 PRNEWS: What do you recommend for PR pros who have urged their brands take action and the C-suite isn't responsive?
Jordan: Being agnostic isn't an option anymore. We are at a time where the intersection of business and social political are colliding in a new way. I don't think there is a social-political perspective way to be neutral. How are you going to best represent your workforce? How are you going to engage them? How are people going to want to work for you and be motivated to come to your company if this is touching them personally and you not taking a stand is showing you don't care about the issue?
This is not too different than looking at something like climate change. If you remember a decade ago, no one wanted to take a stand on climate change. They just said it was bigger than us and what does it have to do with business? But eventually, the movement got so big that you had to take a stand and look at your practices.
Segments of society long tried to ignore the #Metoo movement. [But] it got so big and personal that companies had to start taking action against people who were being abusive in their workplaces.
We are having that wake-up call when it comes to racial injustice. It is not going to be ignored; it is already impacting our businesses.
I don't see why anyone would wait any longer to actually take a stand and start to clean up their practices. Again, we are here to call people in instead of calling people out and say, 'How can we work with you, and partner with you, and help move you in the right direction?' rather than standing in a place of judgement and shame.
Contact: [email protected]