[Editor's Note: Synchrony recently promoted Sue Bishop to Executive Vice President, Chief Corporate Affairs Officer. In this position, she is set to establish a new Corporate Affairs office, "to address growing opportunities and complex issues shaping today's global business environment."
Bishop was previously Senior Vice President, Communications and Brand at Synchrony.
In a recent Q&A, PRNEWS spoke with Bishop about the new office and what success looks like.]
PRNEWS: Describe what the new corporate affairs office will seek to address, and the need that Synchrony saw to establish this office.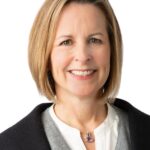 Sue Bishop: The last few years have really transformed the mission of our communications team as we faced unprecedented challenges ranging from the pandemic, societal issues, regulatory environment, new ways of working ... to countless other topics. Our team['s work]...is now more tightly aligned to business goals and outcomes than ever before. We are also more connected with our colleagues across HR, government affairs, ESG and more.
It was the recognition of the outcomes we were driving for the business, as well as the increased complexity of what we do and what's ahead, that shed light on the need to broaden and elevate the team and the work. As a Corporate Affairs function and with a literal seat on the executive team, we'll more proactively focus on reputational growth and protection with a broader stakeholder group. We'll help promote who Synchrony is, what we believe, who we serve and what makes us unique, while building trust with our stakeholders to create a competitive advantage.
PRNEWS: How will the office function differently than the corporate comms office?
Bishop: While much of the Corporate Communications team's work will remain and be an integral part of the Corporate Affairs office, we will develop new capabilities to ensure we are engaging the right stakeholders in the best way possible. For example, we will beef up our data analytics and listening tools and approaches, we will test and learn with new ways to reach the people that matter to us, and we'll broaden and get more proactive with our communications around government and community stakeholders.
We'll also look to expand to more channels and properties. The days of just issuing a press release or posting an intranet article are behind us – our function needs to continue to adapt and adopt the use of paid, earned, owned, search and more to ensure our messages are reaching the right people, at the right time. This is different for those of us who grew up in traditional corporate comms – but it's also exciting and will help our team continue to learn and grow.
PRNEWS: What specific issues will the corporate affairs team be focused on?
Bishop: This is about more proactively telling the story of what makes Synchrony unique, to help answer the question of why someone would want to work for us, partner with us, do business with us or welcome us into their communities.
At the same time understanding the increasing complexities of the regulatory, social, political and economic environment, we will lean into key issues and topics facing financial services companies, our employees and our customers in the U.S.—while also helping to build our brand and reputation.
PRNEWS: What do you anticipate as the greatest challenge to establishing this new team?
Bishop: As with any change, priorities shift and issues can pop up at any time.  Part of the challenge will be to ensure the team quickly aligns to these priorities and remains agile. This will require us to change our own approaches as a communications and corporate affairs team, and also manage our internal stakeholders. Sometimes this will mean saying no or stopping things that we have traditionally done. Our team will need to build this muscle and continue to use what we know about our profession and lean into new priorities to get buy-in on new approaches.
PRNEWS: And the greatest opportunity?
Bishop: We know Synchrony is a great company, and we have many constituents (consumers, partners, employees and third parties) that validate that. We have a disciplined and successful business model—with tremendous scale—that helps people add more value to their everyday lives. We are a great place to work—and we know our culture is a differentiator for us. We want more people to know these things, too. We have the talent on the team to make it happen, we have the remit from the CEO to get more proactive, and we are ready to tell that story to all of our stakeholders.
PRNEWS: How will you measure success?
Bishop: First and foremost by increasing the understanding of, and engagement in, Corporate Affairs. As you know, it is a function that is growing in awareness and the role we play—but also one that requires explanation.
Our Board and leadership team have elevated our function here at Synchrony for a reason, and we know we have to educate and engage many others in the organization to be successful. Ultimately, how we help drive business growth is the bottom line, but there are many others success factors as well, including external understanding of our business and employee engagement.
More tactically, we'll look at how we are able to influence and inform on our positions and our narrative. Given how important data analytics is in our profession, we'll use a variety of tools to guide our decision making and our measurement.
PRNEWS: What advice do you have for others who are looking to stand up a new corporate affairs function?
Bishop: I would give three pieces of advice:
Be human. Keep building strong relationships—inside and outside the company—and be empathetic to others' situations, needs and goals.
Be challenged. Stay curious and ask questions of your team and your partners across the company. Use data to get new insights, not just validate your own hypothesis. Continue to bring in voices from the outside: partners, customers, experts and more.
Be bold. Try things you haven't tried before. If it fails, learn from it and move on. If it works, double down and scale.