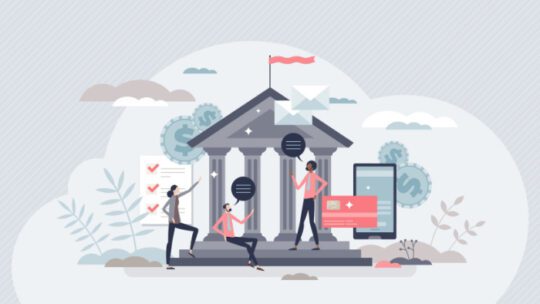 Most PR work is about elevating your client as a subject matter expert. But, for campaigns that overcome the noise and turmoil of the legislative environment, becoming a subject matter expert yourself is essential. Elevating clients as thought leaders requires you to become one yourself.
Public affairs campaigns conjure visions of action and impact, not what goes on behind the scenes. Yet, every successful, award-winning campaign has one thing in common: deep and thorough research. It's the foundation of what drives impact.
This was the opportunity at RH Strategic while working with Intel on the passage of the CHIPS and Science Act. PR may not be rocket science, but there is a science and formula for success.
Approaching this research process scientifically makes the art of PR possible.
Step 1: Know Your Stuff
What sets agencies apart is the ability to pair smart communications strategy with deep knowledge on policy issues.
Before creating comprehensive campaigns—events, messaging and content, social media, media outreach—teams must learn the nuances, trends and challenges of the client's sector, and become well-versed in the terminology, key players and target audience.
To become experts in the semiconductor industry, we learned the history of semiconductor manufacturing, examined the global landscape, and identified the spectrum of players across media, legislation, think tanks, industry associations and academia.
Putting research into the context of the news cycle is crucial. The story often goes beyond mainstream publications for public affairs campaigns. Keep an open mind to not only what you say but where you say it.
Step 2: Jump In
One challenge to these campaigns is knowing when your team has enough of a foundation. There is always more to learn, but you have to start moving—write, message and test to find holes in the narrative.
You can always go back and research, but missed opportunities are gone forever. Journalists will start asking people who are willing to talk.
I think of Lorne Michaels' line about Saturday Night Live. They don't go on because they're ready. They go on because it's 11:30pm on Saturday night.
Step 3: Measure and Adjust
Compared to measuring traditional PR impact, the results and outcomes for enacting policy are more nuanced: Did your messaging resonate with a policymaker or was your client portrayed positively in local media?
Legislation is complicated. Timing is key. Forecast what's coming and adjust. By following the ins and outs of an industry, you learn which triggers are important for industry leaders and impactful for client wins.
Step 4: Go Forth
Campaigns built on weak foundations often go unnoticed.
Once policy crosses the finish line, that's just the start. Influence the influencers. Think ahead to how the strategies you developed will help implement policy.
Research and policy tracking equips PR pros to become thought leaders. An issue expert paired with a communications mind is unstoppable.
Bonnie McLaughlin, is Vice President and Head of the Public Sector Practice at Raffetto Herman Strategic Communications.