As clients continue to slash PR budgets, many agencies are closing their doors, laying off staff or reducing employees compensation by as much as 20%. A recession, however, can be one of the very best times to grow your business,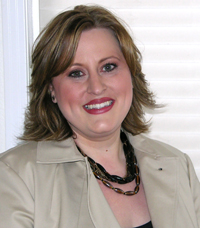 despite many organization tendencies to cut marketing budgets.
The key to breaking away from the pains of a recession and to growing your business includes two critical elements: How you manage existing clients, and where you focus your firm's new business efforts. Based on this, then, consider the following best practices for growing your PR business during a recession:
Target businesses that have been hit by the recession, and those that are growing because of the recession. Certain verticals such as the oil and gas industry and alternative fuels are booming during these uncertain times, while other businesses that are struggling to increase market share and visibility. Educate new business prospects regarding how maintaining, adding or expanding their PR program will help them break away from the pack during a recession and leave their competitors in the dust as the market improves.
Reevaluate your current client programs and recommend new programs or projects to more directly support their business development efforts. Teach clients how to repurpose the results of their media campaigns to help fuel business growth. How should they use the coverage you've secured for them into their direct mail campaigns, on their Web site or in their collateral? Demonstrating how PR fuels business growth and extending the discussion of the PR programs success deepens the roots of your program with your clients and can turn the PR team into hero's rather than just another contributor to their overhead.
Stay in touch with industry trends. This cannot be stressed enough. Communicate intensively and stay in touch your clients about various happenings in their market and the business community at large. Many PR professionals think they do this, but often they are not as connected as they think they are. The more information and educational value you provide to your clients, the more indispensable you become.
Do not over-service your current clients. This is a tricky one, but you cannot expand your business if you are losing money by overextending your staff. Doing so also literally robs your business of growth opportunities because you're giving your only asset—your time—away for free and are therefore not able to apply adequate focus to your firm's business development. Over-servicing clients is typically done from the desire to ensure they remain happy and out of the fear that they may pull their program, but stand confident in the tremendous value you deliver to your clients. Plus, discounting during a recession will set a precedent for how they will be served even as the market improves.
To ensure your budgets and retainers are not exceeded, its critical that the scope of services is clear for every existing client and new contract. When you begin to approach your budget or retainer cap, have a conversation with clients to allow them to define how their remaining program dollars are applied. If they consistently consume their budget rapidly each month, begin sending them budget updates at the end of each week so they see their consumption rate and you will then have the resources to act on the next recommendation.
Remember to do PR for yourself. You must take the talents you provide every day for your clients and build your own brand just as aggressively. Often, PR firms fail to promote their own brand because they are so focused on their clients. Make sure every person in your company is working as an ambassador for your firm and make sure you are emphasizing all of your new business wins, awards and talent in the appropriate media and on your website. You would be surprised how much new business is generated through word-of-mouth recommendations and website visits.
Finally, just say no to across-the-board cuts to save money. Do not just whack variable expenses in a drastic attempt to reduce overhead. Be thoughtful and careful about cutting spending so you don't end up hurting your growth in the long run. For example, don't cut back on your budget for attending networking events, award submissions and select brand building activities. Instead reduce expenses by renegotiating interest rates and other variables with your creditors. You may be pleasantly surprised to learn many companies will work with you to reduce expenses such as copier leases fees, office space leases, credit card interest rates, vehicle lease or purchase interest rates.
Elizabeth Robinson is the founder, president & CEO of VolumePR.