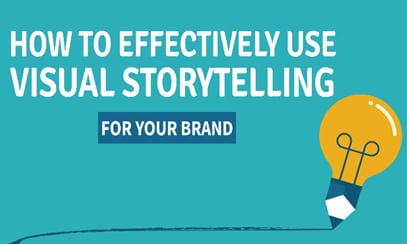 While the increasing diversity of the media landscape has changed much in the past few years, at least one rule has remained intact: If you don't capture your audience's attention, you won't be able to deliver your message and encourage action. The attention challenge is arguably now more difficult than ever, with so many brands and organizations offering engaging experiences online.
That's where visual storytelling comes in. Science tells us that we absorb information easier when it's presented visually than when it's presented in text-heavy formats. At the same time, we're predisposed to favor linear, coherent stories. When combined, these elemental ideas give visual storytelling its attention-grabbing power.
Marketers and communicators have caught onto the visual storytelling trend, and the topic will be a prominent one at PR News' upcoming Google Boot Camp and Big 4 Conference in San Francisco. Multiple panels with experts from Cisco, IBM and FedEx, among others, will tackle visual storytelling on platforms such as YouTube, Instagram and Snapchat.
For some visual storytelling advice ahead of the conference, take a look at the infographic below courtesy of Widen.
Attend PR News' Google Boot Camp and Big 4 Conference at the Hyatt Regency San Francisco on Aug. 5-6 and get social media case studies from Aflac, the American Heart Association, Adobe, Charles Schwab, Edelman, Golden Gate National Parks Conservancy, Levi Strauss & Co., LEWIS Pulse, Lithium Technologies, Sharecare, Transamerica, Weber Shandwick and the World Surf League.
Follow Brian Greene on Twitter: @bw_greene