We hear it repeatedly from communicators at brands large, medium and small: Internal communications is a pain point. One explanation for events at the White House in the past week surrounding a statement the president allegedly dictated, but his lawyer insisted weeks earlier he hadn't, is a breakdown in internal communication (for more see page 8).
This prompted us to think about internal communications.
When Brighton Health Plan Solutions—a health plan brand serving employers in the NY/NJ marketplace—set out on a business and culture transformation, it precipitated an internal domino effect. In 2016, Brighton embarked on a radically different strategy to innovate and grow. It meant a change in leadership, including the CEO, as well as a revised mission, vision, values and goals.
All this change, plus an unpredictable health care market, resulted in a reduction in employee engagement. As you can imagine, one thing that did not decline was chatter. "We needed an established platform to better connect with our [250] team members, who were hearing mixed messages from the rumor mill," says Julie Bank, SVP, HR."Particularly during challenging times of change, employee engagement is critical." Fortunately, Brighton's new leadership recognized the decline in engagement and made a sizeable investment in internal communications.
Building Internal Communications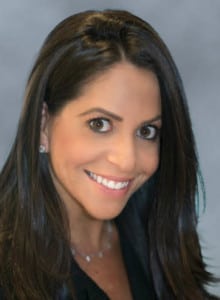 After reviewing results from an engagement survey and spending time with leaders, Ally Bunin, hired last year as VP, employee engagement and internal communications, says the need for a multi-dimensional platform was recognized. "There's no one-size-fits-all approach" she adds.
Top priorities included ingraining Brighton's new mission, vision and values and giving employees more ways to connect with leaders. Another imperative: Getting employees excited about the future. "It was an incredibly exciting time…but change scares people. Communicating all this in email—the primary communication vehicle at the time—would have been impossible." It also might have been disastrous.
Instead, Brighton ramped up its internal communications channels and embarked on a yearlong campaign to engage employees called Our Future is Bright, a play on the company's name. The platform includes:
•e-Newsletter: A monthly e-newsletter that pulls together in one place the bevy of informational emails sent to employees. The team uses MailChimp ($15/month)to deliver newsletters. The tool also tracks open rates and click-through. Brighton uses Canva for graphic design ($13/month).
•Videos: Minimally produced on Animoto ($45/month), videos feature messages from the CEO and other leaders. They are shot on an iPhone and edited with graphics and punchy music. The team's goal is to produce at least one brief video per month on business topics. Importantly, though, the video also includes lighter fare, such as thanking employees on Employee Appreciation Day. "The videos break up the monotony of traditional email. Having them not too finely produced matches the company's casual culture and helps employees better relate to the executive team," Bunin adds.
• All-Hands Meetings: Face time during periods of change is essential, she says. Aside from a holiday party, employees, spread across four offices, rarely got together. That changed last year when Brighton held its first all-hands meeting. A video highlighting the new mission, vision and values kicked off the town-hall-style forum. Next was a candid CEO discussion about business strategy and the new values. Every session includes a hands-on activity underscoring the values, helping to reinforce the company's culture change.
• Leadership Lunch & Learns: Every month, senior leaders host Brighton Brown Bag, informal sessions for staff.
• Screensavers: Messages scroll across all computer screens, serving as reminders about Brighton's culture, vision and how team members play a role. The screensavers change at least once per month.
• Intranet: Launching this month, a SharePoint intranet aims to tie together all internal communications. It also will compile click rates and other engagement metrics. The Intranet campaign message, Our Intranet is Getting Brighter, ties back to the broader campaign message.
Measuring Effectiveness
Brighton recently wrapped its annual employee-engagement survey. Employees rated internal communications 74% higher than the year previous. Employee understanding of company values rose 35%, with employees rating "this organization has a bright future" 14% higher than the year prior.
Engagement is solid, with an average email open rate of 96% and click-throughs at 50%+. Video viewership is high, too. Participation in the monthly leadership lunch & learn sessions is strong, Bunin says.
NOTE: This content appeared originally in PR News, August, 8, 2017. For subscription information, please visit: https://www.prnewsonline.com/about/info
CONTACT: [email protected]
Save