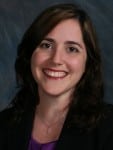 Your brand should not be on Facebook just for the sake of being on Facebook. There's opportunity to build awareness and expand a customer base on Facebook, but you must develop a communications program that is designed to accomplish something definitive. Companies need to determine strategies for daily Facebook postings and engage all their stakeholders, form the C-suite to the end users.
Amanda Sheldon, director of digital marketing and communication for medical technology company Medtronic and speaker at PR News' Digital PR Summit in San Francisco on Feb. 5, offers a few tips on Facebook engagement, which she specifically applies to the Medtronic page that serves the diabetic community.
Promote your customers, not your company. We built our community for our customers and to provide them with a place to share and receive support. Our customers are the best advocates for how to live a full life with diabetes.
Do whatever makes sense on a particular day. We try to keep our content balanced but nothing is ever set in stone. We find that timely content is the most engaging and obtains the highest reach, so we pay attention to what our community tells us they like. We offer a mixture of technical support, customer stories other content the community cares about (i.e. recipes, diabetes community activities), as well as Medtronic news.
Never delete negative posts or avoid an issue. We believe that any negative feedback is an opportunity to help a customer who needs help, so that is what we do. We respond to all questions and feedback on all of our social properties. And then we we take the conversation offline, to keep customer information confidential.
Have a 'Process in Place' and stick to it. We have a community manager who spearheads the Facebook effort, with the support of an entire team, including customer service agents who directly interact on customer service requests. We have created an entire process to manage who replies and, since we are in a regulated industry, how the replies are approved before being posted.
To learn more about how to really use Facebook for your PR Efforts, register for PR News' February 5 Digital PR Summit, which will take place at the Westin San Francisco.
Follow Amanda Sheldon: @MDT_Diabetes and @ams9
Follow Brian Kelly: @bwpkelly