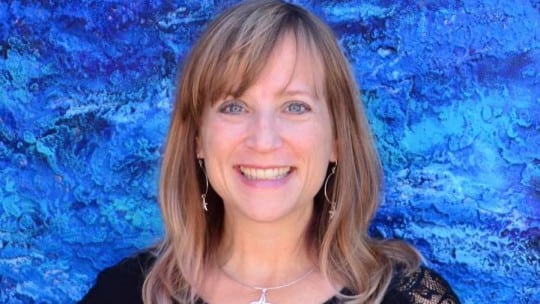 2017 PR People Awards — Digital Leader of the Year
Winner: Carmen Collins, Cisco
In 2017, Carmen Collins became the manager of Cisco's talent brand social media team globally, with reports in China, India, Israel, Ireland and the U.S., a year after creating one of the industry's top employee advocacy programs.
Launched as a pilot in the spring of 2016 and a full-fledged program in the summer of 2016, the WeAreCisco Snapchat channel was Collins' brainchild. Each day is an employee takeover, to meet the talent brand's mission of personal connections with talent. Not scripted. Not controlled. It's a raw view of Cisco's culture aimed squarely at the demographic that expects it that way.
Collins also created the WeAreCisco Snapchat ambassador group, which she manages (they call her their "Lead Unicorn") by sharing metrics, best practices and motivation. The Snapchat account grows with almost no budget thanks to the ambassador program that Collins built. Plus she partnered strategically: the WeAreCisco Snappers took over the NASDAQ Snapchat account for National Techies Day in October 2016.
In the last 12 months, the program has doubled unique daily views, and the 60% to 70% completion rates are way above industry average research. The ambassador program has grown from 20 to almost 80, representing Cisco's global employees. The program earned three award wins for best use of Snapchat in 2017.
In February 2017, Collins spearheaded the second annual #WeAreCisco #LoveWhereYouWork contest for employees to share—on their personal Instagram and Twitter channels (to increase reach and awareness)—why they think Cisco is a great place to work. This directly served Cisco's talent brand's mission of making personal connections with future talent.
Honorable Mentions:
Darius Fisher, CEO and Co-founder, Status Labs—Darius Fisher has made quite a name for himself and Status Labs in reputation management and public relations. Fisher spearheaded the firm's revenue growth of 1,099% from 2012 to 2015, earning accolades along the way. Status Labs has been profiled in publications such as the New York Times, New York Post, US News & World Report and The Daily Beast. In 2015, PRWeek awarded Fisher with the Innovation 50 award for redefining PR. And in 2016, the PR World Awards named Fisher "Business Development Individual of the Year."
Kristina Libby, Co-founder, SoCu—In 2017, Kristina Libby created SoCu, a new agency focused on unifying all fields of communications (PR, social media and influencer marketing) and layering in technology that simplifies and improves the way those fields work together. At SoCu, she has worked with and advised companies like Microsoft, Intel, Dell, Knack, Committee for Children and Dosh while also building software tools to improve the ways that agencies work with influencers. In 2017, Libby also led a research project through her position as a professor at the University of Florida, to bring a qualitative understanding of influencer marketing metrics.