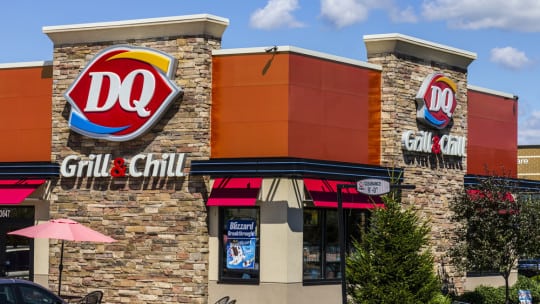 Given their broad franchise networks and large customer base—and of course their huge social media audiences—fast-food chains can be seen as guinea pigs for how the public discourse is digitally evolving.
Consider the latest high-profile example of how a single Facebook post led to the rapid closure of a restaurant—within 48 hours of being posted.
Jan. 4, a young mother took her two children to Dairy Queen in Zion, Ill., and noticed a part of her order was missing and another part was wrong. When she asked for a refund,  the franchise owner used the N-word in front of her and her children, and told her to go back where she came from, according to her account in a Washington Post article. So she detailed the incident on Facebook and within hours the post was shared by a few thousand people.
The next day, both the company and the franchise owner issued apologies, and by Friday, Dairy Queen announced it was closing the location and ending the owner's franchise rights.
"The recent actions of this franchisee are inexcusable, reprehensible, unacceptable and do not represent the values of the Dairy Queen family, our employees, fans and other independent franchises around the world," the statement read.
A protest organized for Saturday at the location then became something of a celebration.
---
Looking for a deep dive into crisis management issues? Check out the full program and speaker roster for PR News' Crisis Management Bootcamp, which will be held Feb. 23, 2017, in Huntington Beach.
---
The incident was reminiscent of a Veteran's Day promotion at Chili's, when a black Army veteran in Texas was denied one of the 200,000 free meals the chain was serving to former service members. The veteran, Ernest Walker, recorded video of the incident, posted it to Facebook and watched as it went viral, leading many to call for boycotts of the chain.
So, what can PR pros take away from the event? First, the fact that Dairy Queen moved to oust the franchisee so quickly—before a physical protest could even materialize—is a lesson in crisis management. And it's yet another example of the swift and emotive power of social media—how a single Facebook post, emanating from Zion, Ill., could motivate the franchise to take quick decisive action. After all, it only takes minutes to taint a brand's reputation on social media—but it takes, on average, 21 hours for a brand to respond, according to a recent study by Freshfields Bruckhaus Deringer and MWWPR.
And it's only the latest example of how, in this current heated, political climate, highly visible fast-food brands become a test kitchen, of sorts, for social media best practices.
Follow Jerry: @JAscierto