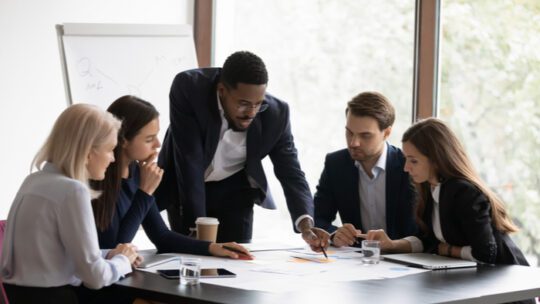 It's not a secret that the corporate communicator's job is far more complex than it was years ago. Nor is it surprising that 77 percent of respondents in a recent Edelman study say that the perception of the communicator as a strategic business partner changed during the pandemic.
To unpack the survey's findings and gauge chief communicators' 2022 priorities, we spoke late in December 2021 with Edelman COO and corporate practice chair Jim O'Leary and the CCOs of Crown Media Family Networks and WW, Annie Howell and Joe Quenqua, respectively.
Beyond 2022 priorities, we discussed hiring practices, what lessons and tactics from the pandemic will endure, ESG and DEI issues and more.
The discussion was edited for clarity and length.
PRNEWS: Annie, Joe, before we dive in, can you give us some background on your respective organizational structures?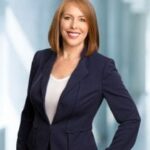 Annie Howell: Crown Media Family Networks is a wholly owned, independent media company that is owned by Hallmark Cards...I'm managing the business side as well as the consumer side of PR and social media. I have four direct reports, two in LA and two in New York. The LA guys are the publicity and talent management team and the social media group, and in New York, we have corporate communications, which also handles internal communications and our head of talent management and events planning.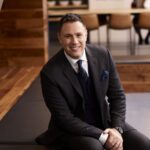 Joe Quenqua: WW is a legacy company that has been around almost 60 years…we are a global operation…I report into our CEO, Mindy Grossman. When I came in, it was about creating an internalized function. We actually had several agencies onboard…but coming from both agency and in-house, I was really desiring to create a fully functioning in-house PR and comms group. It covers internal and external comms; it's crisis, corporate, consumer.
PRNEWS: Jim, to set the stage, what are some of the key findings in your report?
Jim O'Leary: Over the last 18-24 months there's a consensus that the role of communication is more materially important than it's ever been...
It's interesting when you deconstruct the why...First, the role of the CEO is more complex and the topple rate of CEOs is very high...They are departing for the reasons they always have and other new reasons, like the fact that they now have to navigate a combination of racial/social justice-related issues, #metoo-related issues, geopolitical tensions…a public health crisis. And workforce implications of navigating that are more challenging than issues a lot of CEOs had to deal with [previously].
[In addition,] the pace at which companies are transforming has never been higher. The pace at which digital and data are disrupting sectors is higher… That means those people who help CEOs navigate things…their jobs are increasingly more complicated... .
The other thing...is the…increased importance...on ESG and sustainability [issues]; should CEOs speak out on social issues? Should companies take positions or even action on social issues? That's an area people are increasingly focused on, dedicating time and resources...
Last is the idea of the rise of the corporate brand…these days you have activism from all sides...from your workforce; you have activism from investors...and you have good, old-fashioned activists. 
PRNEWS: Annie, Joe, what are your priorities for 2022?  
Howell: We're navigating a lot. There's the status quo part of the job...For us, that piece of it is staying competitive in a virtual world. So, being really creative in how we engage not only our viewers but press and how we engage the industry and how we participate completely virtually. 
But I think what's missing a little bit is the death of the creative spark that you used to get just from walking around the office, seeing a colleague and saying, 'Hey, you got five minutes? I have an idea.' That energy you get from human to human [interactions]–that's really hard to get screen to screen, square to square…
We are going to start doing some monthly, very targeted brainstorms with an agenda and a target and ideas and just get people [together] to get their creative juices flowing...
We are [also] doing a lot of work on DEI. We take this journey seriously, but we also want to do it with authenticity and thoughtfulness and make sure it's the Hallmark brand [which is about] families, connection, warmth, love.
And I am really our chief CEO protector. I've had inquiries for [president and CEO of Crown Media Family Networks] Wonya [Lucas] to speak on so many topics and panels...What's the ROI for us as a corporation? I'm constantly working with my team to say, 'Ask the 20 questions and determine the value for both sides.'
Quenqua: The first...priority is that we certainly hope that we are meeting members and potential members where they are. We have digitized our process so that all of our 5 million or so members on any given day are on the app, whether they have an in-real-life  experience in a workshop, which is still more of the legacy part of the business, or on the app...
We have a...brand-new program that we launched a couple months ago, ahead of the January winter season. We're hoping that [our] most personal program ever is going to really speak to people and integrate into their lives if, and when, they are ready to meet us.
And, as Annie said, for us it's about employee engagement...
We had a really lovely opportunity to get together in our New York City office; we happen to have a roof space…people showed up. There's a desire for people to reconnect, so how can we do that both virtually and physically?
So, I think as 2022 goes on, it's just employee engagement. How do we keep people inspired and excited about the future, and give them what they need when we know it's a very tight job market? 
PRNEWS: Jim, what are companies you represent prioritizing?
O'Leary: Most are prioritizing exactly what Annie and Joe said…The one thing that I didn't mention before that I'm seeing is increased prioritization around...digital tools, technology and data being used in ways that were previously not common in comms...that is allowing for the ability to measure ROI and precisely target audiences, the increased ability to track results on the backend and demonstrate the commercial impact of the work...
PRNEWS: What are you doing to make sure your brand has a human face? 
Quenqua: We like to call ourselves a human-centric technology company and coaching is one of our biggest pillars, along with community. During the pandemic we launched a platform...It's a cohort of coaches who are a little bit different than people you might have seen in the workshops historically. We want to make sure that's representative not just of our brand but of our community that we're trying to reach.
During the pandemic…we were able to say, 'Hey, I could be in a workshop with my mother who lives in California.' Now we have some workshops available to specific cohorts [such as Black Women or LGBTIQIA+ members], though, to be clear, everyone is invited to ALL workshops; no one is turned away, ever. 
Howell: And for us, given the brand that we are, with first and foremost love at the center, in a pandemic where people were feeling really low and alone, there was a connection and there was a respite from the ugliness. 
We have a highly, highly, highly engaged social following and we really amped up our engagement-type of posts to really talk to them. We had a lot more Facebook Lives with talent…there were always these touchpoints with the brand that we didn't do as much before. The wonderful shift was taking it from romantic love to all love...We're open; we've widened our circle and let everyone in, and that has resonated incredibly well with our consumers–and our employees, by the way.
We've shifted now to celebrating who we are. We have a really diverse employee base...and that has fueled the engagement with our employees...We celebrated Pride for the first time in our history…this diversity celebrated not just on the air but celebrating as a company, and I think that went back to what you were saying earlier, which was that the corporate brand needs to match what you're putting out there as the product.
PRNEWS: What does that increase in focus on ESG and DEI mean for internal and external communication tactics? 
Quenqua: From our perspective, I believe we were already there and we were engaged before a lot of other companies got there. We have a wonderful chief people officer. We were contacted early on to be charter members when the NASDAQ [came out with its diversity rule].
You have conversations with every cultural moment, good ones and bad ones. We now have robust calendars looking at holidays and celebrations that we didn't think of before and we have discussions, and with each one, [we ask], 'What is the right way to acknowledge these, or not? Is it internal? Is it external? Is it both?' And what is that message and what is the platform that's best to go ahead and do it? It's a case-by-case basis, because I don't think every company, public or private, needs to weigh in on every single issue.
We know that our employees are expecting a lot more, as they should, and our members are, too. Sometimes our members don't want us to [weigh in]. Sometimes they say, 'Why don't you just focus on weight management?'
We understand that, but we also feel...we have a responsibility.... If it's not authentic, if it's not genuine, then we're not going to do it. But if it is, then we are going to do it.
Howell: It's authenticity that matters. It's not ticking a box or meeting an agenda. It also is balancing the speed at which our employees want us to do things or say things...it's about purposeful communication and thoughtful communication.
But also, are we the right people to be making a comment? Maybe not. No one wants Hallmark Channel to teach them about [diversity and social justice], but we will take a stand and do things that are appropriate to our brand to stay relevant. But also let people know we are listening and are engaged without stepping in something that's inappropriate for us. That's been a real dance.  
At the same time, we try to stay out of politics and things that are divisive or in any way polarizing because we have people from all walks of life. But for Black History Month, we had guest speakers, we had an employee panel talking about experiences. We had some really wonderful, really tough conversations that show that we are open, we are listening and we want to do this well, and we want to run our company in a way that takes us forward and doesn't stop us in our tracks because of a misstep–without being risk-averse. It's hard.
O'Leary: This dance is what so many companies are grappling with. Most have realized it's helpful to have some kind of framework...Otherwise everything that comes over the transom you have to figure out how you are going to dance around it or with it, and that can be endless...
From an ESG perspective, the trends pre-date everything that's happened in the last 24 months, but they have just been exacerbated. It used to be that the version of ESG that many companies practiced was more performative or…it was less material and now it's more material. 
PRNEWS: What pandemic lessons and tactics will you maintain?
Howell: We had five offices and colleagues who never saw each other, and regular Zoom meetings did a couple of things…More junior people were given a voice than in earlier circumstances. I want that to continue because they have visibility, they have opportunity and they have a voice…
We do weekly town halls that have become bi-weekly; I think we'll continue that. People really enjoy the connection and the constant communication, the opportunity to connect with executives, get questions answered.
Quenqua: We would like to keep saving on T&E. I'm being facetious, but realistically, we have learned from press events…how to be really impactful by doing things [virtually]… 
We are very mindful of the folks who are at different points [in their career]...I know all of us [on this call] really benefited from in-person happenstance and creating relationships in real life. We have been very purposeful about that and we created several different programs in which all members of the executive committee are meeting regularly with people with whom they might not otherwise have been in Zoom meetings.
Zoom is the great equalizer, but it can also create a lot of FOMO. We're trying to really make sure that we are focusing on people and their development…
O'Leary:  Digital tools and data adoption leapfrogged ahead six years in the first six months of the pandemic...There are some serious benefits to what we have seen as a result…
The other thing is…agility is the new stability. Organizationally, and personally, a lot of us have learned to be much more agile…when things shift back, we don't want that part to also shift back. We have been able to move at a different pace as a result of that agility; we have been able to do things much faster. I hope the pendulum doesn't swing back too far because I think agility is an area where organizations made some progress.
Howell: That's a really good point. I also think it's a fear that that will go away because a lot of people have seen the benefits of having this hybrid approach and how they've been able to balance their life…Many people have expressed that they don't want to lose that…
We can do our job pretty much anywhere…[There was a] general mistrust that the job wouldn't get done as well [remotely]. There's been a surprise at just how much people have rallied and have delivered. In some ways they have earned this opportunity for us to continue that trust and that agility. It's an important thing to keep in mind as we figure out the return to office.
Quenqua: Annie, you may or may not agree, but I'll give some of the credit that Jim is speaking to about agility to the fact that, like him, you and I have experience on the agency side. Frankly, I've split my career evenly between agency and in-house, and I've always approached, even when I work internally, that these are my clients…
I think a big distinction is that there might have been a little more of an 'I show up at this time, I leave at this time' and people do their jobs because I work for one client.
Whereas on the agency side...it's built into the job. You are juggling and trying to get as much as you can out of an eight-, nine-, 10- or 24-hour day. We've all gone into this agency mentality. There is a purpose-driven reason to get on this Zoom call. What am I accomplishing? There's no filler...This has really forced us to get really laser-focused on what matters…We learned a lot of good lessons on the agency side.
Howell: I always love to hire people who have agency [experience] because they know how to pivot, to be flexible. 
PRNEWS: What skills are you looking for in hires?
Quenqua: While I think we would all love to talk about our press relationships being paramount…we need people who are agile, who are curious, who can bring themselves to the table and who can work really well across the organization…
You may be a PR and comms person, but can you speak intelligently to the people in brand? You're not going to spend your day just talking to other PR and comms people. How can you really go ahead and interpret what you know?
Relationships are great, but at the end of the day, the right person is going to get that call through and get the job done even if they don't have a prior relationship. 
Howell: Do you have the energy and passion to jump in and get to know people? Will you put your PR tools to work in terms of setting up coffee with executives to get to know them? Are you a complete introvert or extrovert? Both have value, but understanding what each team needs [is important]...
But the one thing I definitely look for is energy, passion and imagination. Do you like to brainstorm? Do you like to come up with the most outlandish ideas, and also can you meet deadlines? [Can you] pivot? 
We have a relentless amount of work, so we're doing a lot with much fewer people. Writing skills still matter. The ability to think through the word, and the meaning of words, is still really important.
[When] people look at the communication people, they want to see confidence. If they are coming to you for advice to handle just about anything, they want to see strong interpersonal skills and writing skills. All those things matter. I watch people on Zoom; body language matters. How you conduct yourself and having that presence are really important.
O'Leary:  A lot of us were former journalists or came out of politics, and that definitely has shifted. You still need to be able to write, and you still need to be able to talk to media, whether or not you have those relationships, but it's so much more than that [now].
Then you start to add digital skills and then you layer on top of that the need to have an understanding of the business and now you need to have socio-political intuition. You're like the CEO's ambassador to all stakeholders in some ways…some of it's learned, some of it's skills and some of it's intuition.
Howell: A big piece of it is being able to people-read. Don't judge. Ask questions. All of those things factor into overall success. One thing I tell people if they ask what they should learn when they are going to study communication, I say, 'Take psychology.' 
Quenqua: It's all strategy. Comms is being pulled into every conversation, and frankly we should be. It's a lot more Zoom meetings, but we should be in the room and sometimes maybe we don't have too much to say, but more times than not it's like, 'Are we thinking about the ramifications here, both internal and external, about what these decisions are going to mean?'
Nothing happens in a vacuum, and if someone is not representing the comms perspective, you need to be able to communicate your ideas back in terms of overall strategy.