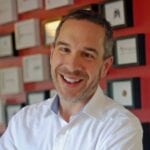 For an American tradition only one year shy of its 400th anniversary, Thanksgiving is staging a comeback at a time we need it most. Who would have thought a global pandemic could restore meaning to a holiday that was fast becoming a speed bump on the road to Christmas?
In 1621, the Wampanoag tribe and Plymouth colonists came together for a harvest feast born of celebrating survival, improving fortunes and gamesmanship, as Chief Ousamequin fended off internal and external rivals through cooperation with the English. While the politics discussed—or suppressed—at more recent Thanksgiving gatherings may not have surprised him, the commercial focus might have.
Because in more recent years, Thanksgiving became Black Friday Eve or even Brown Thursday. Yet COVID-19 has made swift work of Black Friday's demise, taking Cyber Monday along for the ride.
Now to be sure, it had some help. Even before this year, Amazon Prime Day and its copycats, online and in-store deals that emerged before the leaves hinted at their fall colors, and a rush toward the holidays stretched the shopping season. Still, the doorbusters and wrap-around pre-dawn lines at Walmart persisted. Until now.
This November 26, the parking lots will be emptied at the likes of Walmart, Target, Best Buy, Kohl's, Dick's Sporting Goods and Home Depot. Rather than fight the trend, the National Retail Federation has leaned in, announcing its Shop Safe, Shop Early campaign and a New Holiday Traditions initiative. Travel will be down and celebrations will be smaller.
Illness, job losses, a divisive presidential race and semi-isolation have battered consumers this year. As such, they are seeking bright spots in an otherwise dark climate. It will be an atypical Thanksgiving, potentially opening new doors for brands that embrace the change.
68 percent of Americans say they expect to celebrate the holiday differently in 2020, according to market research firm Numerator. However, communicators should not mistake difference for indifference. A survey of 2,000 U.S. adults from NCSolutions indicates that nearly four in 10 believe Thanksgiving is more important than last year, with about the same percentage believing it equally important. That could explain why three-quarters of the more than 1,500 U.S. consumers surveyed in the latest Accenture Holiday Shopping Survey said they want retailers to close on Thanksgiving Day.
America needs a break, and that turkey can't reach the table fast enough it would seem. It begs the question: Are there opportunities amid the newfound return to family? Yes, if organizations know how to read the room and tap into core values that never really disappeared, including a nostalgic desire for the familiar in unfamiliar times.
As we go to press, more than a few already are showing they have what it takes to navigate the uncertainty:
Only months after replacing its iconic July 4th fireworks display in New York with acclaimed pop-up shows across the five boroughs, Macy's has worked overtime to find a safer alternative for its Thanksgiving Day Parade. While some performers are getting a rain check until 2021, the gigantic balloons will still fly, dance numbers will be pre-recorded, and the jolly good elf himself will make an appearance in a made-for-screens production.
Move over Butterball. The Jennie-O turkey hotline—which has operated for 13 years in relative anonymity—has remade itself. Recognizing there will be a digital-savvy generation of first-time poultry chefs who can't make it to the traditional family meal, the company has expanded its phone bank to include web-based live chat and even a messaging option (text TURKEY to 73876).
I grew up visiting Santa at the local JCPenney and have happily taken my kids to see the big guy at shopping centers. Despite the overall demise of malls, their status as North Pole annexes remains ensconced in society. Mall Santas are a part of the holidays, and operators like Brookfield Properties—with 150 locations—aren't about to let that go. They have assured parents about new contactless and distanced setups—despite the plexiglass, gift-wrapped barriers and even video-enhanced visits, children will still get to see the magic in St. Nick's eyes.
Facebook is giving all US employees Thanksgiving week off as a reward for taking on "unprecedented challenges," encouraging its teams to relax and recharge—a meaningful gesture that may see others follow suit in the Bay Area and beyond.
So, as much as 2020 has created untold havoc and pain, it has also led to the reemergence of Thanksgiving. A rebirth of time dedicated to close family and friends. A moment to step back from the day-to-day whirlwind, and instead focus on the good in our lives and share genuine hope for what's ahead. Let's give thanks to that.
Contact: [email protected]